PARKIS is a unique vertical bicycle lift – fully automated, doesn't use any electricity, doesn't require maintenance, is simple and fun to use, which allows you to vertically park your bicycle without any physical efforts.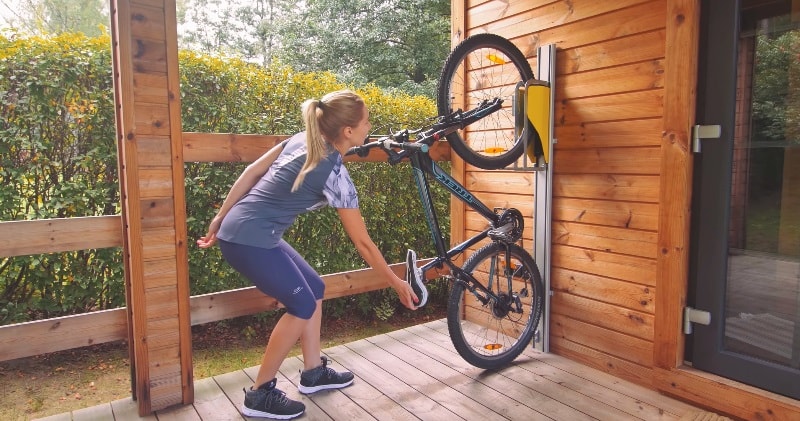 source/image: Parkis.eu
PARKIS lets you free up precious storage floor space at home, in your office, garage or balcony. It is eco-friendly, entirely mechanical equipment, which does not require electricity.With PARKIS you can keep bicycles in the balcony and save min. 40% more of the floor space.
All you need to do is enter your front wheel and the lift automatically brings the bike up to a vertical position. Removing is equally easy, with a simple tug on the saddle, the lift brings it down.
Advertisement
PARKIS is great because it can be used by almost everyone – including teenagers, elderly, pregnant women.The bike parking should not only be comfortable and easy but also it should have the looks. The device speaks for itself.