Students from the ETH Zurich have come out with a prototype of a power packed electric motorcycle.The ethec team is made up of 13 mechanical and 1 electrical engineering students from ETH Zurich and 2 industrial design students from the Zurich University of the Arts.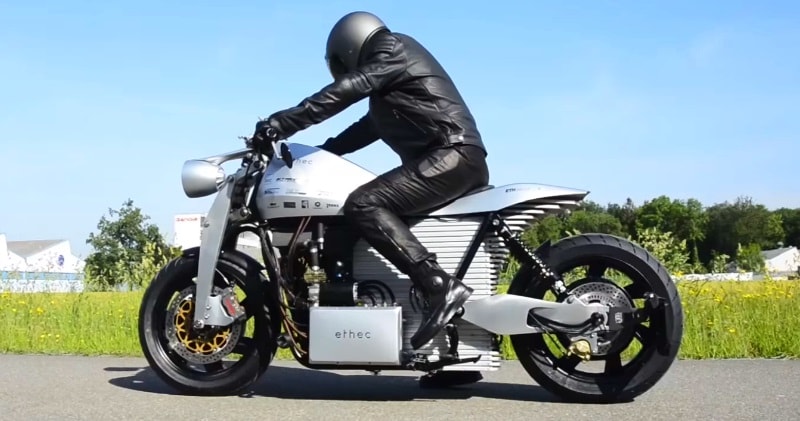 source: ethec.ethz /image(PrtSc): ethec
The Ethec motorcycle boasts a 15 kWh battery for 400 kilometres of range. It supplies the AWD formed of two in-wheel motors delivering 50 kW at peak. Packed full of smart solutions and cutting edge tech, it is challenging the way in which electric bikes are designed and manufactured.
The increased efficiency is due in part to an integrated front wheel-hub motor that recuperates energy typically lost when braking on a conventional motorcycle.
Advertisement
While braking approximately 75 % of the energy are dissipated on the front wheel und thus lost on a conventional motorcycle. The lithium-ion battery, consisting of 1260 cells, is kept at its ideal operating temperature by a thermoelectrical cooling system.The battery can be charged in just one hour.