A very simple and cheap cnc laser engraver could be built using parts from wasted PC, specifically using the sleds two DVD drives. First we need two optical drives CD or DVD – doesn't matter.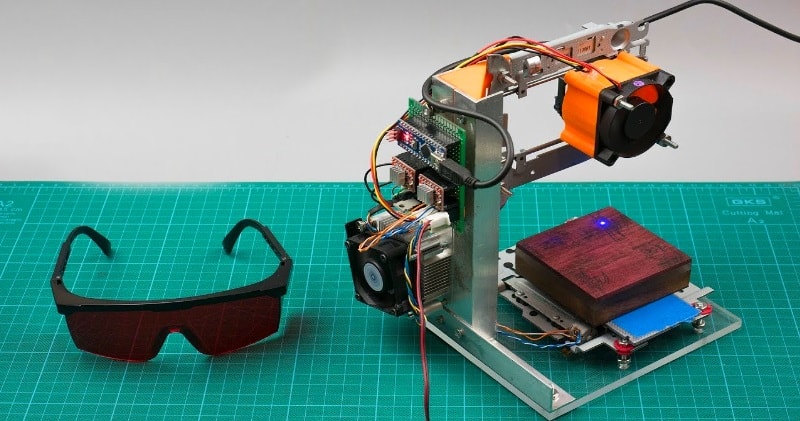 source: instructables /image: How To Do
We interested in the carriage with step motors, guides and laser diodes, remove the last one and all optic staff. Those carriage will be your X and Y axis, we have to solid fix them perpendicularly to each other.
How to do that – is up to your imagination.The control circuitry is made up of an Arduino Nano and a stepper motor driver board.It can move on the X and Y axes, using drawer sliders as bearings.
Advertisement
The pair of blue stepper motors drive the threaded rods which move the platform and the laser mount. Just above the laser he included a small DC fan to keep it from burning up.