This is a 1:5,5 scale model and so far this is the best skin ever on a F-16.Caught on camera at United-RC-Flights in Bayreuth Germany.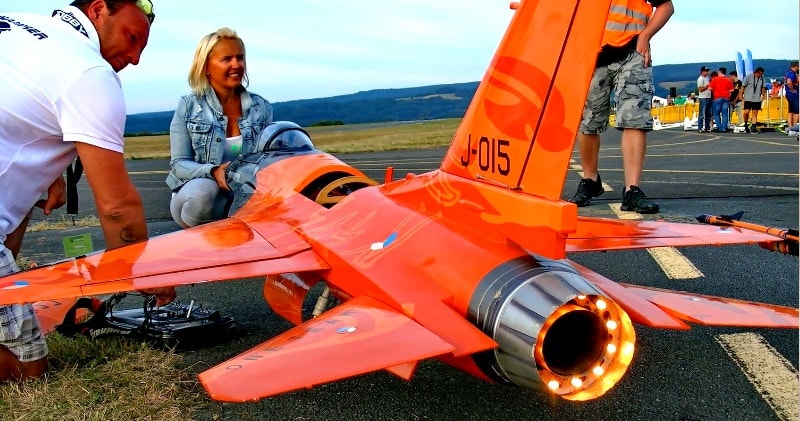 source/image: RC MEDIA WORLD
This 1/5,5 scaled R/C aircraft is built professionally and perfectly, as you'll also see in the video. It is powered by a strong IQ Hammer engine.
This RC beast weighs about 18kg and it is powered by an IQ Hammer Turbine. It simply throws down around 30lb of thrust. With this performance number you could calculate that the weight ratio is around 1.4:1.
Advertisement
The F16 Cobra jet is truly large scale model, making it not only look amazing, and dramatic, but it adds to the stability of the model in the air. The power that this plane packs allows it to perform a full aerobatic display: inside loops, outside loops, axial rolls, and spins are all possible.