The LEX is a bionic wearable that enhances posture, comfort, and life. It is designed to let you relax anywhere with a perfect sitting posture and protect your shoulders while on the move by making the backpack feels almost weightless.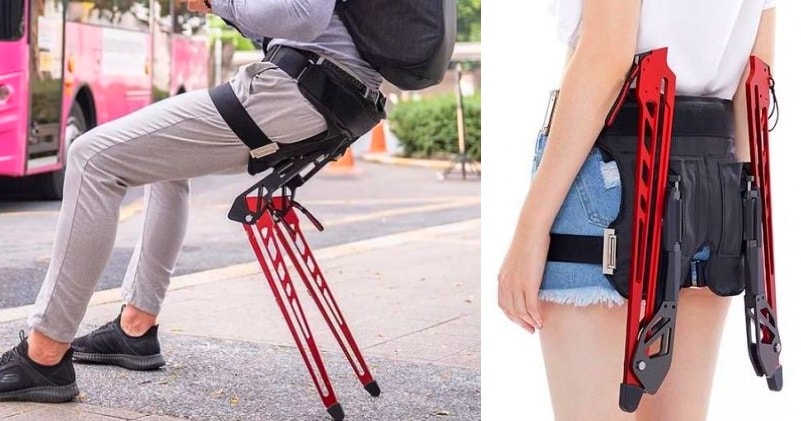 source/image: Astride Bionix
The LEX weighs a little more than 1 kilogram so it can be worn comfortably at all times. In just a few steps, the LEX turns into an ergonomic chair built to withstand up to 120 kilograms (264 lbs) of weight. Immediately feels relaxed as your back straighten and breathing becomes easier the moment you sit.
The longer you use the LEX, the posture improvement will give you long-term physical benefits.When you are on the move, our one-of-a-kind load-transfer module will shift the weight of your backpack from your shoulders to the core of your body, ensuring comfort while reducing the risk of long-term injuries.
Advertisement
The way the LEX automatically adjusts your sitting posture is based on extensive research to create a natural resting position where the back remains upright while the thighs bend forward with the feet firmly planted on the ground to reduce the burden placed on the buttock. This position helps relax the muscles, encourage easy breathing and relieve pressure on the stomach.