The Ruppert Archaeopteryx (English: ancient wing) is a Swiss high-wing, pod-and-boom, single-seat, microlift glider that was designed by Roger Ruppert and is produced by Ruppert Composite GmbH.The Archaeopteryx was conceived as a foot-launchable microlift sailplane, with the design goals of a light empty weight, low stall speed with gentle stall characteristics, good maneuverability and good high speed performance.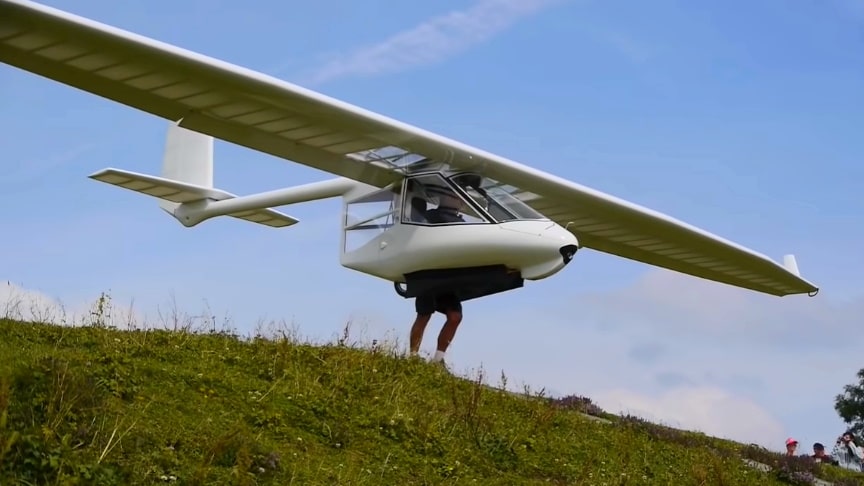 source/image(PrtSc): ruppert composite
A further goal was a sailplane that could be foot-launched in zero wind conditions.The controls are conventional, with a stick for ailerons and elevator and rudder pedals.
The aircraft uses flaps for glidepath control, which function as airbrakes when set to 45-70 degrees. A ballistic parachute with an area of 62 m2 (670 sq ft) is also fitted. The aircraft can be rigged for flight by one person in 15 minutes.The cockpit – can stay open or enclosed as preferred – is comfortable even for long flights.
Advertisement
As an additional safety feature the Archaeopteryx has a specifically developed rocket driven rescue system. The pilot is connected to the aircraft and the rescue system at all times, by his safety harness. The whole aircraft system with pilot descends on the parachute.