The AB6 JetQuad from FusionFlight is a compact jet-engine drone – it is the same size as a large suitcase and has a combined output of 700N from four microturbine jet-engines.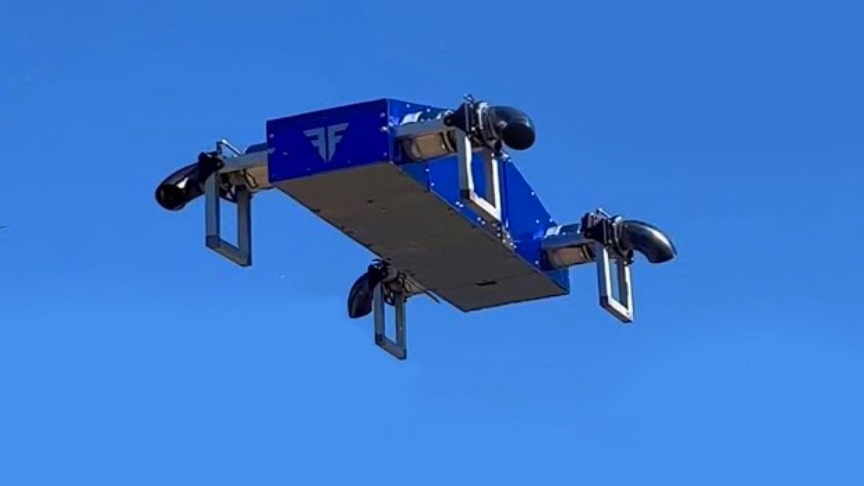 source/image: FusionFlight
The JetQuad is ready to fly out-of-the-box, requires no assembly to launch, and has a landing footprint of 1.2m X 0.9m. The JetQuad has no external airfoils and will operate in dense environments and rough weather.
AB6 JetQuad can take-off vertically, hover precisely at a single location, and transition to high-speed horizontal flight seamlessly. The innovative Thrust-Vectoring System (TVS) developed in-house by FusionFlight gives the drone these amazing features.
Advertisement
Microturbine jet-engines come in a variety of sizes with thrust output ranging from 25N to 1100N. The AB6 JetQuad platform may be readily upgraded to support any size engine depending on the payload and range requirements of the customer.
Various electronic upgrades are available for interested customers. A SATCOM receiver can be used to allow the ground-station to communicate with the drone via satellite, anywhere on Earth – useful for long-range missions. For operating the JetQuad in rough terrain, a companion computer with machine vision capability could greatly assist in autonomous navigation.