Sometimes life just happens and puts you in a position where you have to try something new. Rodney found himself in that place about 6 years ago, and he found the tiny home lifestyle.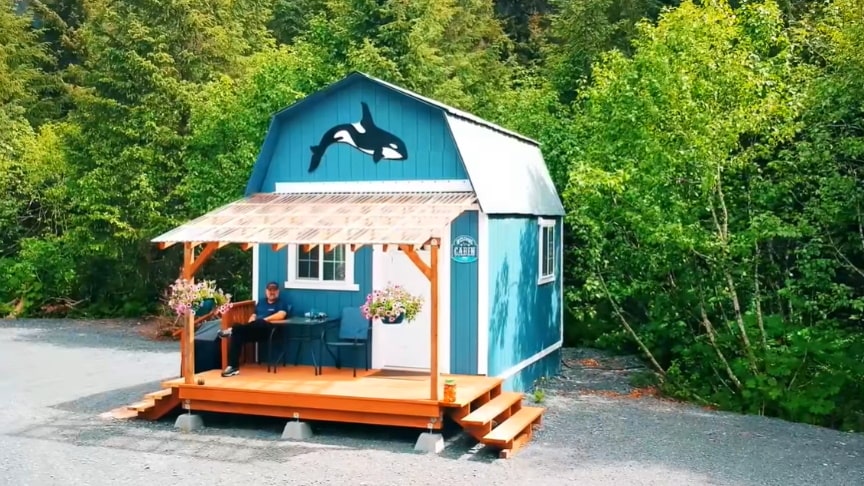 source/image: Tiny Home Tours
A few years later, he met his wife Marcel, and they have since built a home together that they rent out in the summer.During the summer, they take the time to reset, get rid of things they haven't used all year, and enjoy their tiny home.Watch the video from Tiny Home Tours:
The living room has a two-seater sofa, a television with a gaming console, and the kitchen is not far away either. Since the place isn't exactly large, an electric heater is more than enough to provide the whole tiny home with some warmth.
Advertisement
Even though it's 'just a shed', the attention to detail is perfect and it looks like a joy to live in.They have built a beautiful life together, and they love sharing their home with people in Seward, Alaska./Tiny Home Tours