Advaligno is presenting a system for the mechanical delimbing of live trees to produce high-grade wood, which really must be called revolutionary. Final tests are finished, we just started sale …Previously, for delimbing in heights above five meters, only tools and methods that require complex and strenuous manual work with a lot of personnel were used.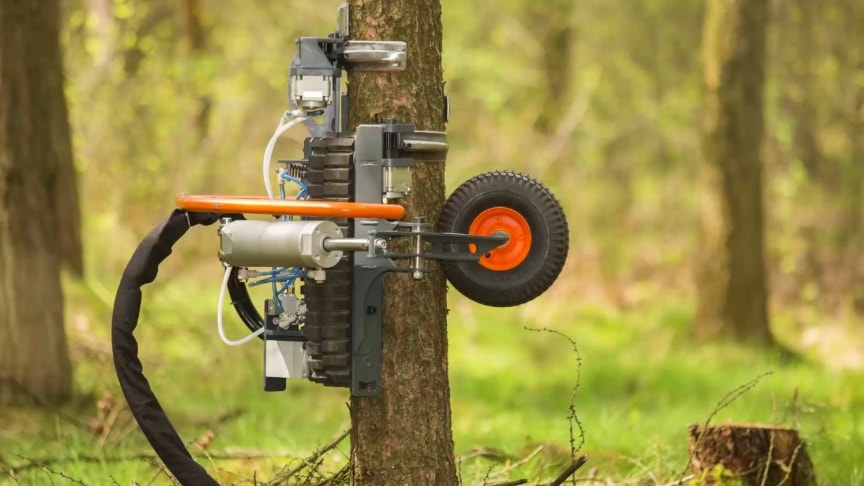 source/image: advaligno GmbH
Now the advaligno PATAS, named after the fastest climbing monkeys, is offering a solution which is designed to redefine timber stand management worldwide. The PATAS can be used for delimbing trees to achieve a much higher efficency and a strongly increased value of your forest.
Or you use the PATAS as a small-sized harvester. In most cases you can obstain from expense use of a harvester or the manual delimbing after felling by delimbing your trees early enough on the first 12 – 15 meters!
Advertisement
The cutting head reaches the necessary speed via hydraulically driven rubber belts that guarantee minimum bark pressure and maximum grip. During the whole year, precisely designed blades separate all branches cleanly and safely from the tree. The entire system consists of two modules: a drive unit for the connection to standardized small tractors, as well as the already mentioned cutting unit, which then works on the tree. For sure we have secured our technology by patents.