Advanced Tactics Panther Drone has completed first aerial package delivery test with a safe drive-up-to-your-doorstep capability.This vehicle is called the Panther sUAS Air/Ground Robot.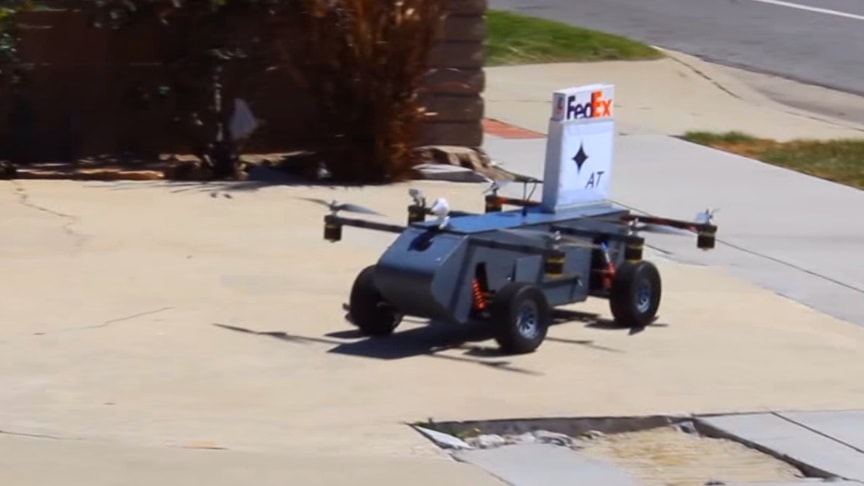 source/image: Advanced Tactics Inc
The Panther package delivery robot can uniquely drive like a car and fly like a helicopter while carrying payloads.Panther is a small unmanned aerial system that combines Vertical Take-Off and Landing (VTOL) with off-road driving capabilities.
It can lift a payload up to 15 lb (6.8 kg), land a safe distance away from the recipient and then navigate on the ground over even rough terrain to deliver a package without its rotors turning. Propeller guards will be attached to prevent injury during customer interaction.
Advertisement
The vehicle can also be operated directly by a customer service delivery team for quick turnaround of the delivery vehicle with possible video interaction with a live customer service agent.The Panther drone can fly up to 50 mph, and its grounded speed is rated at 5 mph. It can drive up to 10 miles away.