Fireworks are a class of low explosive pyrotechnic devices used for aesthetic and entertainment purposes. The most common use of a firework is as part of a fireworks display (also called a fireworks show or pyrotechnics), a display of the effects produced by firework devices.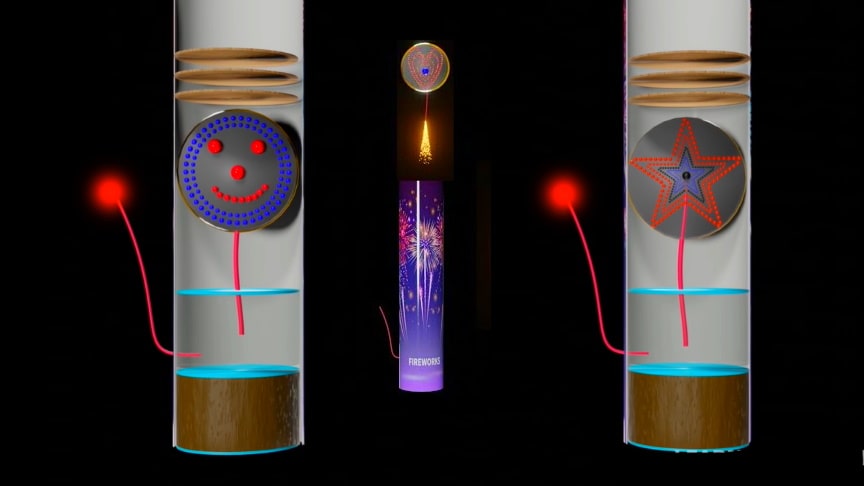 source/image(PrtSc): Learn from the base
The main ingredient in fireworks is black powder, which explodes when ignited (lit on fire).The fireworks we enjoy at large celebrations are called aerials. An aerial firework is normally formed as a shell that consists of four parts:Container – Usually pasted paper and string formed into a cylinder.Stars – Spheres, cubes or cylinders of a sparkler-like composition.
Bursting charge – Firecracker-like charge at the center of the shell.Fuse – Provides a time delay so the shell explodes at the right altitude.Located just below the shell is a small cylinder that contains the lifting charge.The shell is launched from a mortar. The mortar might be a short, steel pipe with a lifting charge of black powder that explodes in the pipe to launch the shell.
Advertisement
When the lifting charge fires to launch the shell, it lights the shell's fuse. The shell's fuse burns while the shell rises to its correct altitude, and then ignites the bursting charge so it explodes.The pattern of stars around the central gun powder charge creates different patterns of fireworks. For example, if the stars are in a circle around the black powder charge, you get a circle display of colour.