What makes this little caravan so special? The #popup roof, for example. A low caravan has great advantages when driving. Less air resistance, for example. But with a lot of space inside. The slideout is also unique! The slideout makes the caravan 70cm longer. therefore a kingsize bed fits in this small caravan.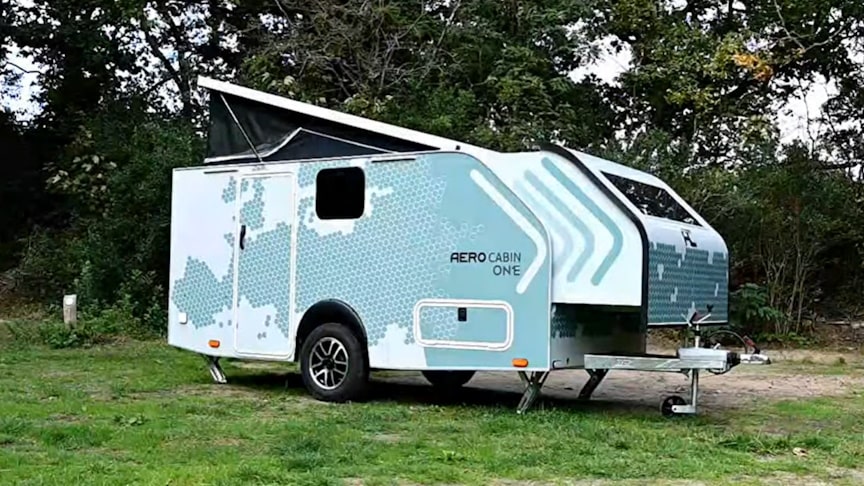 source.image: aerocabin
Small behind the car and large at the campsite. You can fold and slide this small, large caravan into a larger size. With one simple action you are ready to go camping.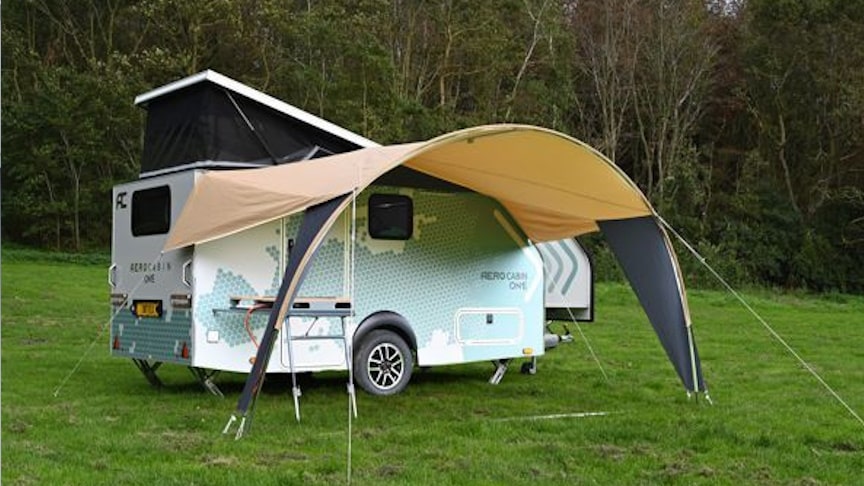 source.image: aerocabin
In the Aerocabin One by Aerocabin you will find a spacious corner kitchen. With a luxurious 3-burner gas comfort, cutlery drawer, large sink with tap and refrigerator. From the open kitchen you have good contact with the outside and the guests at the table. You can look outside over the worktop through the panoramic window.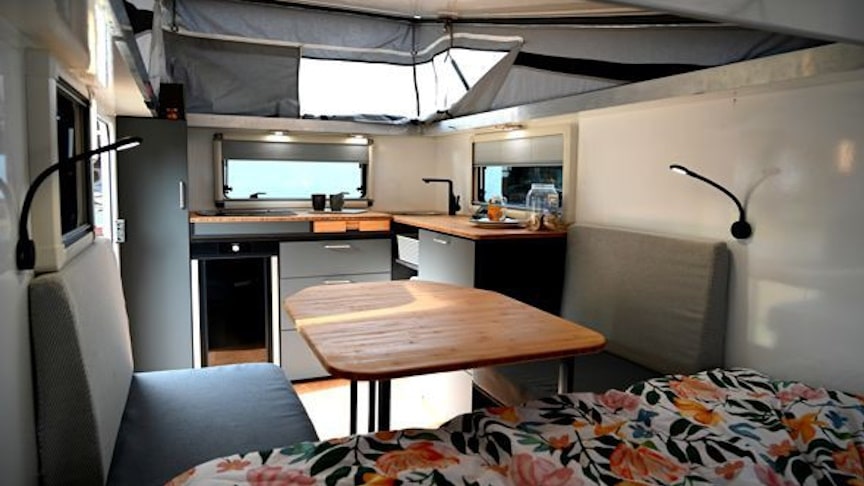 source.image: aerocabin
This window is completely made of mesh, allowing a lovely breeze to enter. The Dometic refrigerator hinges in two directions. So you can access it from both inside and outside. The refrigerator has a generous capacity of 65 liters with a freezer compartment. The six ball-bearing drawers, hanging cupboard and even more storage space complete the interior. Where a small caravan can be big!
Advertisement
The Aero Cabin One has 12cm thick, home-quality mattresses. Good mattresses also need the right suspension and thanks to the Froli saucers, this is also well arranged. The Froli system is made up of independently springed plates, which means you get the right support in every place. And with 2 spacious mattresses (220x 170cm King size) you have plenty of space.
Very few caravans have a wide door and a low entry. That was also a design requirement during the development of the AeroCabin. Thanks to the wide door you can easily get in and out. The low entry makes it possible to enter without a step.Thanks to the clear LED rear lighting, the combination is also clearly visible at night. The technical room is located close to the consumption points, thus avoiding long pipes. The jerry can is placed directly under the tap, no risk of salmonella. The electrical installation is protected with an earth leakage circuit breaker.