Ken and Laura have a truly unique DIY camper van build. The first thing you might notice is the huge custom pop top added to this van. For those looking into van life with headspace, this tour is for you!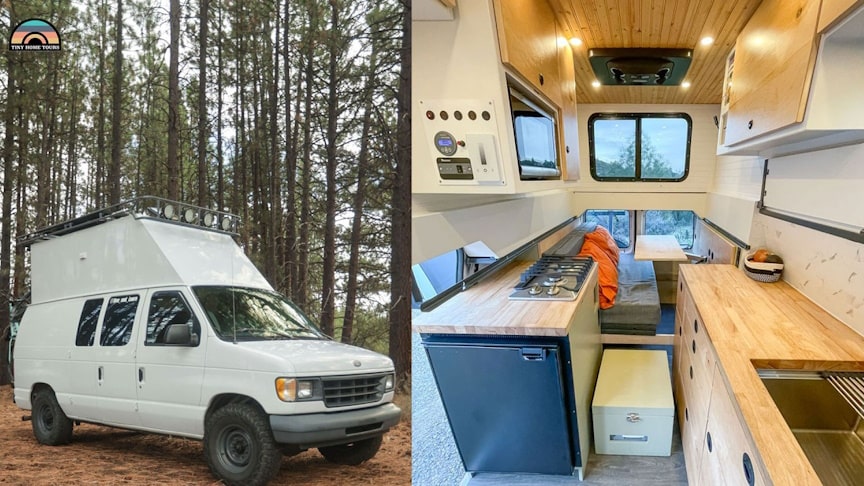 source.image: Tiny Home Tours
With a functional kitchen, convertible bed, and ample custom storage, this build is one of a kind. One of the features I really enjoyed was the day time use office space. It has plenty of space for work and hanging out during the day.
Both Ken and Laura lucked out being they were both interested in van life. When they met in 2020, things aligned and they began the tiny home journey together.
Advertisement
Another great design execution is the custom work on the exterior of the van. This includes a custom roof rack on the roof and custom bike racks on the rear of the van. Also, they have ample storage, spare tire, water heater and other must have accessories.