The Aero Spacelines Super Guppy is a massive one-of-a-kind aircraft capable of carrying oversized cargo safely across the globe when no other plane was up to the task.In addition to the fuselage modifications, the Super Guppy used Pratt & Whitney T-34-P-7WA turboprop engines for increased power and range,and modified wing and tail surfaces. It could carry a load of 54,000 pounds and cruise at 300 mph.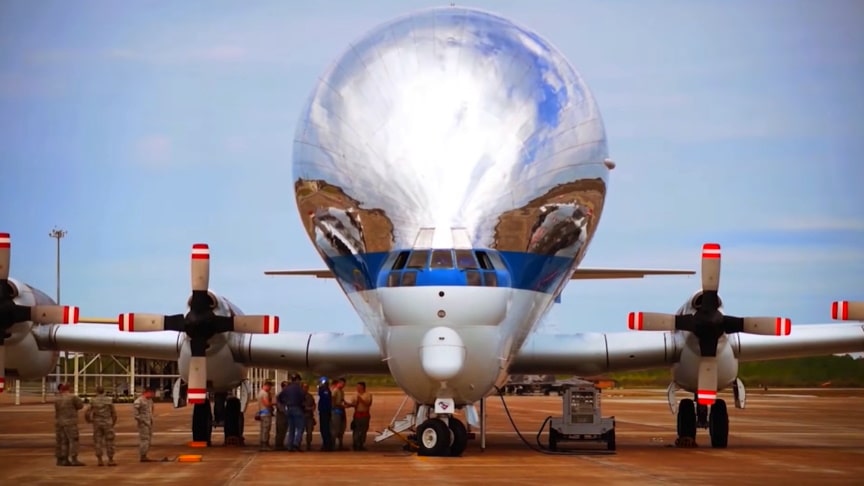 image: Dark Skies
Described as a soaring whale, the original iteration of the peculiar-looking plane was fitted with a special ballooned cargo hold with a 25-foot diameter, making it ideal to accomplish the missions it was designed for: the secure transportation of NASA space vehicles and equipment.
During the height of its career in the late 60s and early 70s, the airborne leviathan became a vital part of NASA as it was the only aircraft in the world capable of transporting the entire third stage of the Saturn V rocket. The aircraft performed this essential role several times during the Apollo program and helped propel American space exploration into a new age of discovery.
Advertisement
But as the colossal vehicle became more successful, it also gained the attention of other factions across the globe, and its latest iteration continues to prove it is here to stay, continuing the astonishing story of an actor turned aviation entrepreneur that came up with a brilliant idea 60 years ago.