Aeromine's patented aerodynamic design captures and amplifies building airflow in wind speeds as low as 5 m.p.h., similar to the airfoils on a race car. Unlike turbines that require rotating rotor blades and many moving parts, making them prone to maintenance issues, the motionless and durable Aeromine solution generates more energy in less space.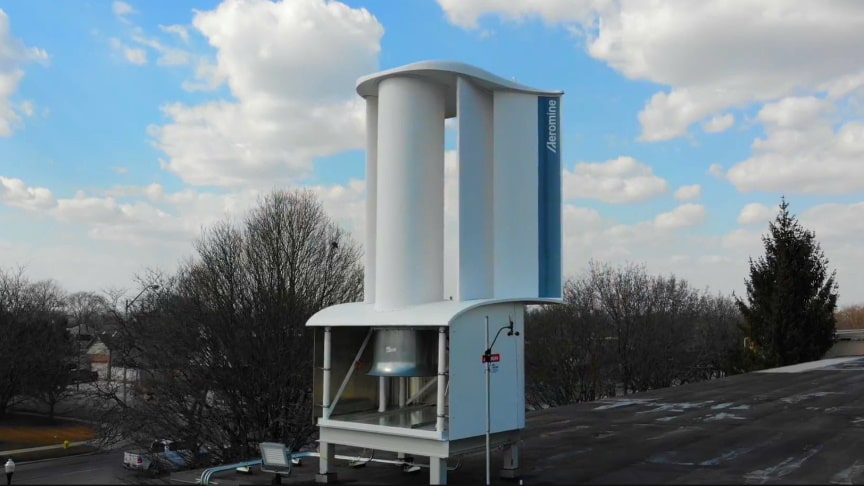 source/image: aerominetechnologies
Aeromine is designed for installation on buildings with large flat rooftops.Aeromine's high performance solution, combined with existing solar energy options, can generate 100% of a building's onsite energy needs.
Aeromine's innovative solution generates up to 50% more power than equivalent solar solutions harvesting the best performing renewable energy source available.
Advertisement
Aeromine performs under the most extreme weather conditions and produces power when energy demand is greatest.One Aeromine unit can generate as much power as an array of 16 solar panels while taking up 10% of the roof space,each unit is designed to deliver 5 kW AC of power, which does not diminish over time.