XTURISMO Limited Edition, developed and marketed by AERWINS Technologies Inc. ("AERWINS"), was flown over the surface of Lake Yamanaka for first time.XTURISMO Limited Edition was developed by AERWINS as our iconic product and was inspired by the popular Star Wars movie series.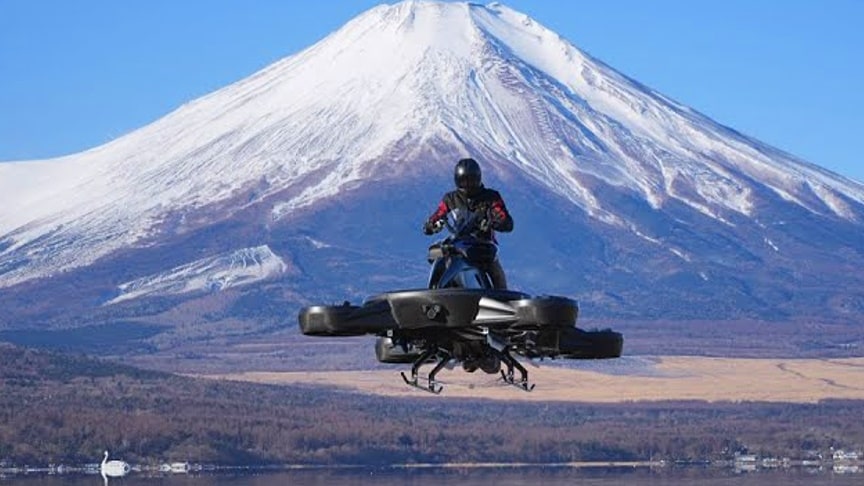 It is a manifestation of the dream of air mobility that endeavors to create a completely new way to experience the world, enabling users to feel the joy and pleasure of moving freely in space.
The motorbike is powered by electricity and is designed to be an elevated version of a road bike. The bike weighs around 300 kg but also accepts a payload of 100 kg to guarantee it still hovers. The internal combustion engine and batteries allow the bike to fly for up to 40 minutes at a speed of up to 99 km per hour.
Advertisement
In publishing this video, it is our hope that viewers will be moved by the natural beauty of Yamanashi, and feel the anticipation and excitement of the future mobility which can be achieved through our technological capabilities.