The second home built using Hadrian X® robotic bricklaying technology in Wellard is now available for sale! This marks the first commercial use of Wienerberger clay blocks laid by a robot in the world. Don't miss out on this innovative and stylish four-bedroom home with high-end finishes and a double car garage!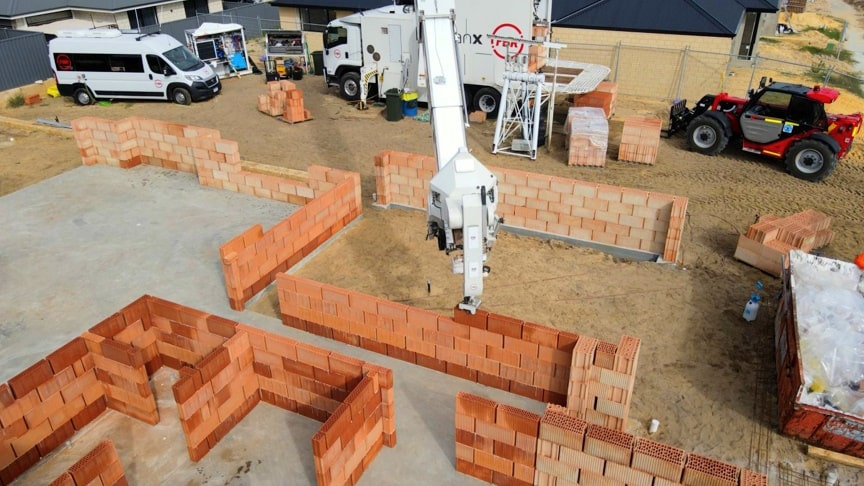 The robot not only accelerates the bricklaying process, but also excels in terms of precision, laying bricks with absolute perfection. Wind and vibrations are measured and balanced in real time. Depending on the complexity of the design, Hadrian X is able to complete the bricklaying process for a house in one to three days.
The structure was built using two separate adhesive products at different stages of the build. One of the adhesives was that which is usually used by FBR, and the other was an adhesive product already used by Wienerberger with its blocks in Europe.
Advertisement
The latest iteration of Hadrian X is designed to be able to lay bricks at speeds of up to 500 blocks per hour, equating to up to approximately 120 m2 of wall per hour. This has the potential to complete both the external and internal walls of a standard double brick house in a single day.