This 2019 Ford Transit was turned into an epic home on wheels by Johnny, who has been traveling full-time for the past four years. After living in a Volkswagen van for a year, Johnny moved into a rig that offered more space.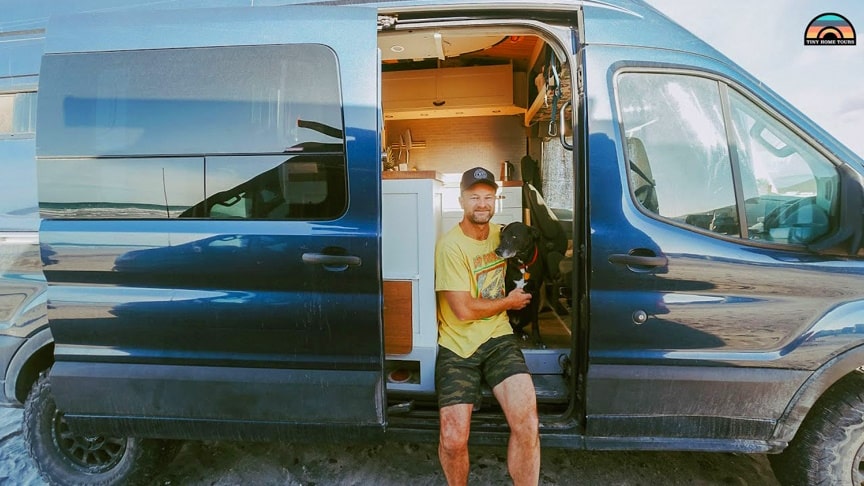 After a friend convinced him to buy a Transit & convert the entire van himself, he decided to take on the project of a lifetime & he hasn't looked back since. His new home on wheels has enabled him to drive all over North America, chasing the greatest surf around.Watch the video from Tiny Home Tours for more info:
His build features a spacious kitchen with black walnut countertops & custom-built cabinets tailored to his needs. Johnny decided that having ample counter space was a priority, so he cooks all his meals on a portable, two-burner stove & has an under mount Dometic refrigerator.
Advertisement
In addition to a spacious kitchen, his rig has the unique ability to revert back into cargo mode when Johnny wants to swap out his surfboards for his winter toys. All in all, this van features everything Johnny needs to live out his adventurous dreams.