The most advanced technology developed by AID WATER GLOBAL is based on the principle of dehumidifying the humid air to produce high quality and low mineralization water which has been certified by the USA authorities.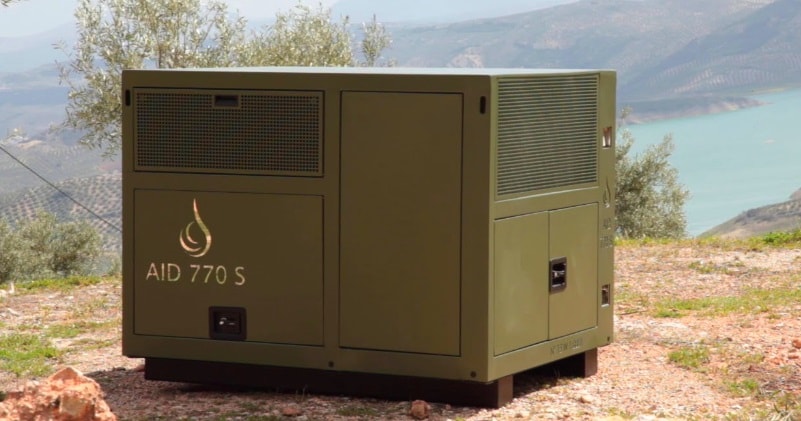 source: aidwater /image(PrtSc): Winning Technologies
Having passed the relevant health checks and received, therefore, the mandatory National Register of Health, ensuring hygienic conditions and quality of the product.read more: aidwater
The AID770 is the most technologically advanced atmospheric water generator with the lowest power consumption engineered to produce up to 770 liters (200 gallons) of drinking water a day.
Advertisement
The AID770S artificially reproduces the phenomenon of natural condensation using a mechanical refrigeration cycle. The efficiency of this unit, powered by electricity or other energy sources, including renewable, allows generating pure drinking water at very low cost. Daily maximum capacity production: up to 200 gallons per day,Average power consumption: 0,54 kWh/gallon.