The F-150 battery-electric prototype is towing far beyond any production truck's published capacity in a one-time short event demonstration. Never tow beyond a vehicle's towing capacities. Always consult the Owner's Manual.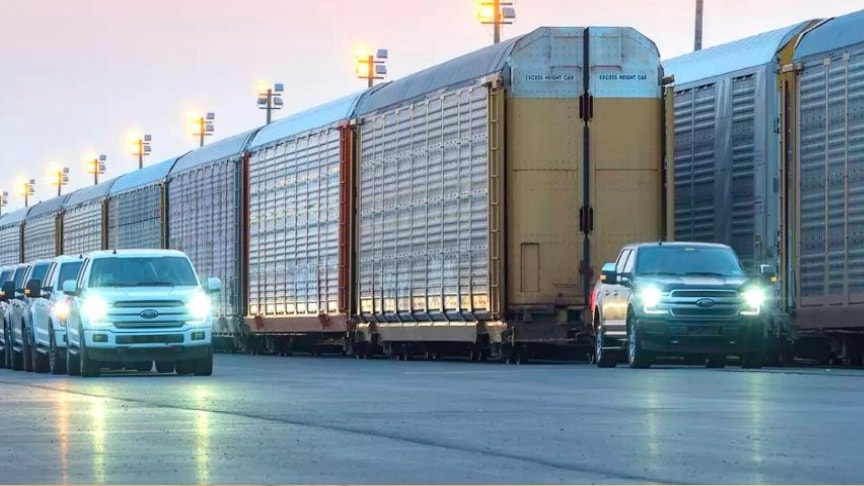 source/image: Ford Motor Company
In this impressive demonstration of torque, the all-electric F-150 prototype towed 10 double-decker rail cars stuffed with 42 current-model F-150s, weighing over a million pounds 500 tons in total.
Previously, Ford's best towing vehicle was the 2019 F-150 featuring a 3.5 L twin-turbocharged V6 that was capable of towing 6.6 tons.There is no greater tension for Ford engineers than doing live tests in front of real truck owners, while cameras are rolling. But that's exactly what we did.
Advertisement
As you can imagine, math on paper is never quite the same as real work on the job. Which is why every F-Series is serious about testing… and in this case, seeing what happens with live testing. The demonstration is a way for Ford to promote two electrified trucks that are on the way. The hybrid F-150 will go on sale in 2020, and the fully electric F-150 will arrive after that.