Nobe 100 is an electric trike from Estonia with three-wheel drive, a top speed of 130 km/h, a range of 260 km.The Nobe 100 is a revolutionary modern classic, with all parts upgradable and recyclable. We´ve built a car to re-define the roads as we know it.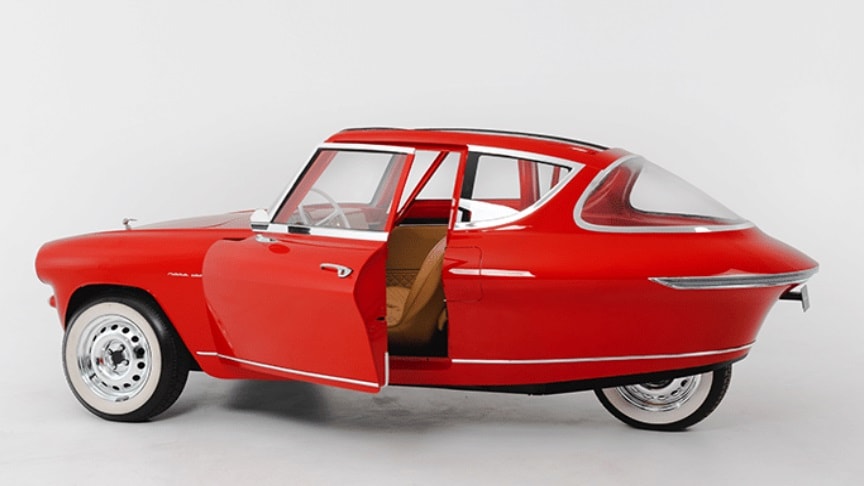 A combination of romance of a classic car with an electric auto-innovation, zero emissions and an end to the disposable car. Nobe's engineers have turned the manufacturing process on its head, inventing a new way to both build and experience a car.
With every element of hardware and software fully upgradeable and recyclable, it stands to bring about an end to the disposable car and create a more sustainable way of driving for today and future generations.
Advertisement
With top speed of 130 km/h and a maximum 72 kw power, Nobe satisfies the needs of driving enthusiasts and is specially designed with superior grip and 3-wheel drive control for safety in all conditions. With a battery range of up to distances of 260 km, drivers needn't worry about staying close to home, come rain, snow or shine.The project is live in indiegogo.
The company says it is "fully connected" and "designed as autonomous ready." It features a lightweight composite body and can reach 60 mph in 5.9 seconds. The Nobe 100 and Nobe 100 GT is the first vehicle to come out of the Nobe HQ, Tallinn. The three-wheel, all-wheel drive EV is a feat of engineering and design thinking. Designed with the vintage sports car in mind, it is a vehicle to make you stop and stare, and a timeless classic for the future of driving.