City Transformer's CT1 by Citytransformer is the world's first all-electric foldable mobility solution that intelligently transforms its dimensions and riding experience while driving to adapt in real time to the complex challenges and needs of our streets and our drivers.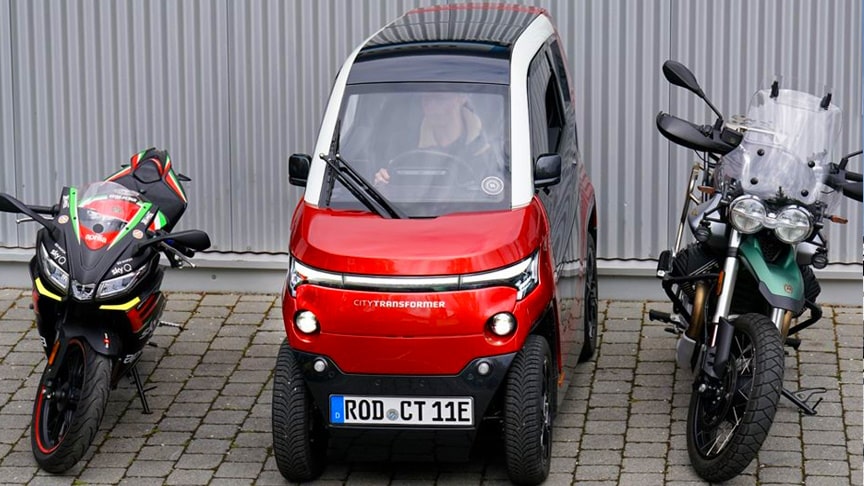 CT-1 is a two-seater foldable electric vehicle with dimensions of 250L/153H/140W cm while unfolded and 250L/143H/100W cm when folded. The model was introduced in August 2021. CT-1 is powered by two electric motors of 7.5 kW and weighs 450 kg without a battery and 590 kg with a battery.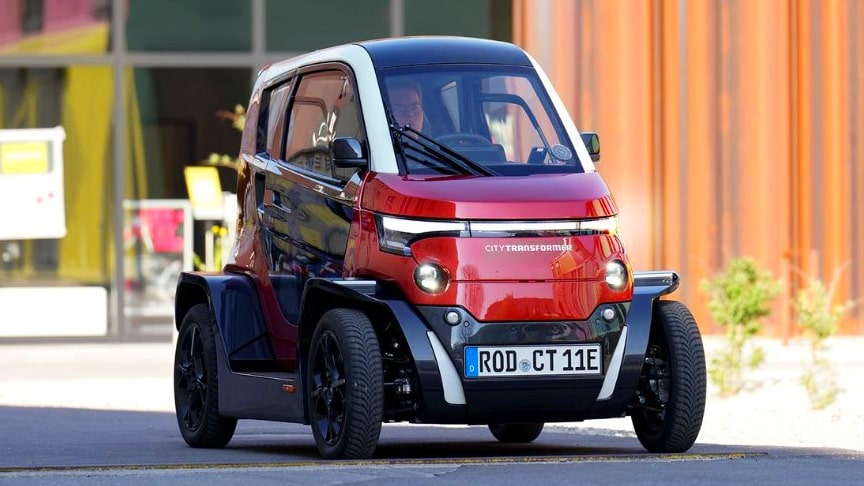 In 2021, CT-1 made a debut at the Munich IAA mobility.In 2022, the CT-1 model participated in the 2022 Paris Motor Show.In unfolded mode, it's 4.59 feet (1.4 meters) wide and can reach a top speed of 55 miles per hour (90 kilometers per hour).
Advertisement
To get it into the folded mode, the car's speed needs to be between 9-48 km/h and the driver just has to press a button for two seconds, shrinking the CT-1's width to just 1 m.
The CT-2 model will be the production model and will be launched at the end of 2024.CT-2 model will have features such as a range of 180 km, a sunroof, smartphone connectivity, electric windows, AC, and heating.via/read more: citytransformer