While at the Overland Expo Mountain West, we had the opportunity to tour the all-new, all-electric LightShip RV. The Lightship L1 has a very clean and sleek design. It is 3 times more aerodynamic than the classic travel trailer.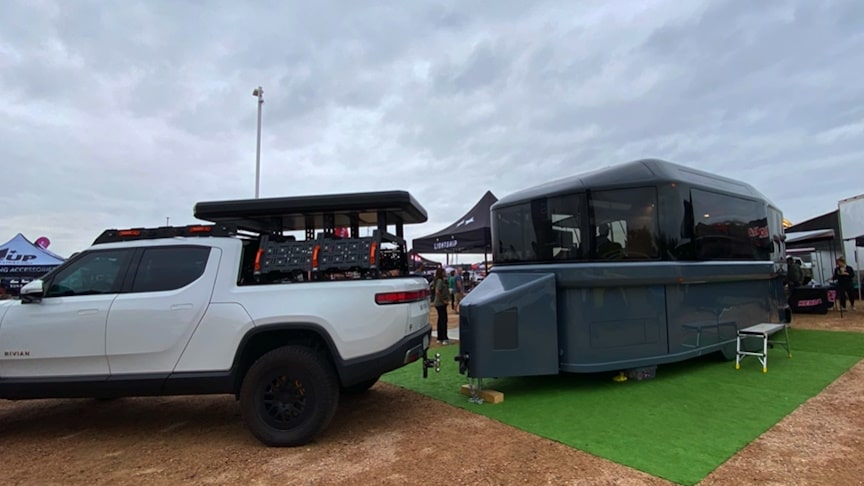 source.image: CajunMile
This 27′ electric RV has a unique shape with smooth edges, a tapered rear, and telescoping hard-sided walls. The trailer moves quickly from Road Mode to Camp Mode.
The road mode has 300 miles of all-electric range, a driving height of only 6'9" keeping a low center of gravity and an electric drivetrain on the trailer's wheels bring you the most stable towing experience possible. While Camp Mode extends the ceiling to 10′ tall with an interior height of 7'6".
Advertisement
The solar roof and awnings are integrated, providing up to 3kW of solar power for up to 7 days of off-grid living. The LightShip L1 has all electric appliances, always-live plugs, and batteries storing up to 80kWh of energy onboard. The luxury RV lifestyle is abound in this carefully thought, meticulously planned camper.Have you toured the LightShip RV? What are your thoughts on all-electric campers?