Hydrogen is the ultimate energy carrier as it is the lightest yet the most energy-dense of all elements, it is completely harmless to the environment: it only produces water and heat when used in fuel cells for supplying electrical power.The fuel cell and hydrogen storage integrated inside Alpha2.0 delivers an unrivalled range of 150km on a single charge.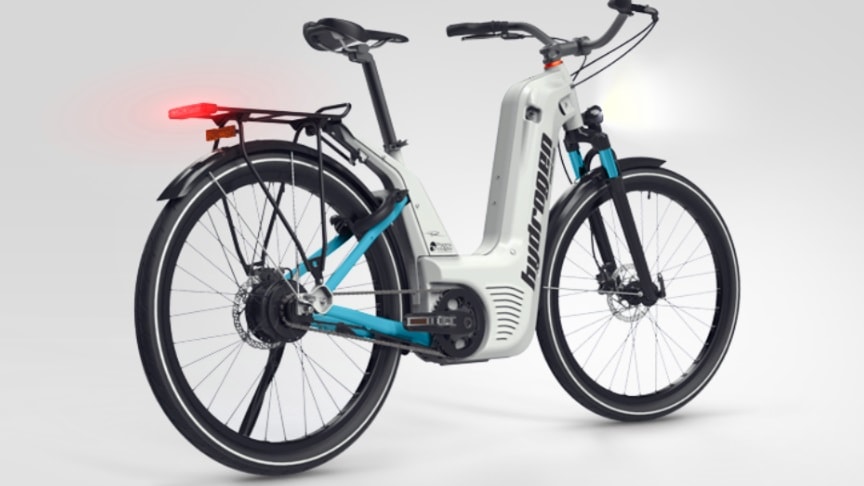 source/image: Pragma Industries
Alpha offer a range between 135 and 150 km depending on the type of driving, the topology and the weight of the cyclist.Whereas battery-powered Pedelecs are adversely affected by low temperatures, Alpha2.0 provides constant range and performances in every weather conditions. Equiped with a best-in-class H2 gauge, it accurately indicates the remaining energy to the user.
Compared to conventional electric bikes, αlpha is refilled with hydrogen in only 2 minutes using the filling station, while standard e-bikes take more than 3 to 4 hours to be fully charged. For Pragma Industries, Ergosup and H2Tec, Hydrogen forms the basis for reliable, secure and flexible multi-application solutions for the light electro-mobility sector.
Advertisement
It enables cities to have the power to choose the right answer and scale for smart cities projects. Benefits of hydrogen in the world of light mobility include a significantly increased riding range (60 + miles) compared to battery based solutions, and a very quick charging time (1 minute)./read more: pragma-industries