The Alpine Alpenglow is a hydrogen-powered concept car from French automaker Alpine presented in October 2022,during the 2022 Paris Motor Show.Alpenglow was designed with both the open road and racetrack in mind. It is a concept car that embodies the design hallmarks of the brand's upcoming motorsports and production models, as well as its long-term commitment to sustainability.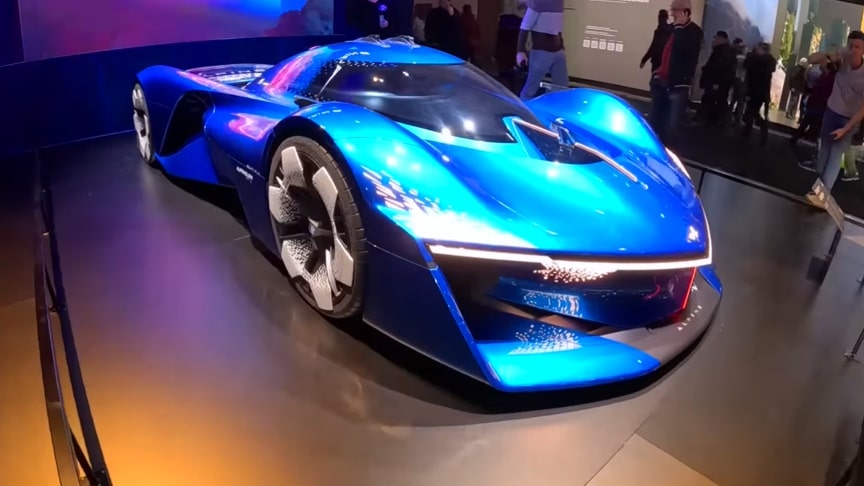 source/image: JARO SPEED
The lighting signature illustrates the different stages of the internal combustion hydrogen motor, thanks to which the Alpenglow emits only water vapour. The two polymer pontoon fuel tanks located either side of the cockpit form a water drop, placing the pilot at the heart of the machine.
The driver is seated at the heart of the action aboard the single-seater car. Shaped around the cockpit with particular attention paid to the aerodynamics, the design narrative runs from the inside to the outside and evoking a perfect fusion of driver and car.
Advertisement
Sitting at 5 metres long, just over 2 metres wide, and at less than 1 metre high, this concept car has the proportions of a dream car. A hybrid hydrogen internal-combustion engine is environmentally-friendly and comes with the inimitable driving pleasure that this technology provides, including the sheer might, weightlessness and enthralling soundscape.