The reimagined G-Class enters a new dimension where earthly rules are distorted and a new reality is imagined through art and technology.The art piece is inspired by the iconic Moncler puffer jacket, with huge balloon wheels and an over dimensional zipper.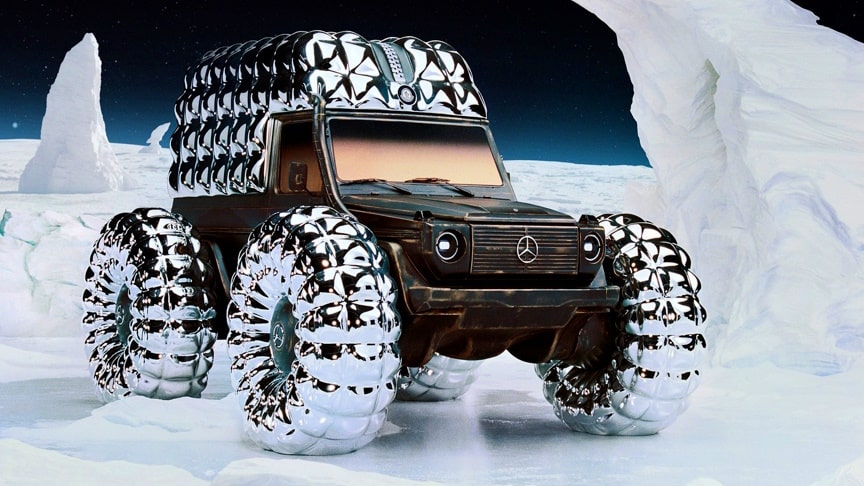 source/image: mercedes
And the fashion for this voyage walks the line between sculptural and multi-functional, forever pushing the boundaries between function and next-level luxury. PROJECT MONDO G: It's a joint voyage lead by extraordinary functionality and inspired by zero gravity.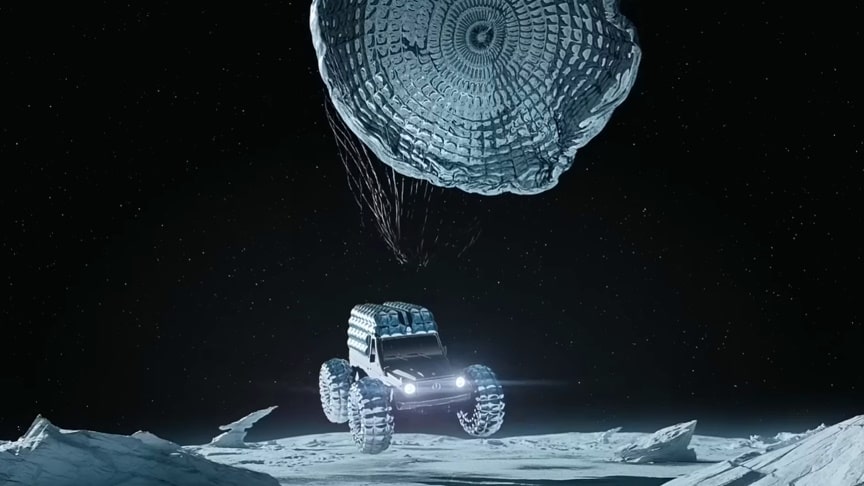 Mercedes-Benz and Moncler share a passion for innovation, concise design language and a first-mover approach to cross-cultural collaborations.
Advertisement
These values and attributes define both partners, who now came together to showcase the creative opportunities and where the merging of the two brands' worlds can take you.
The theme "Art of Imagination" is an inspirational message to dream big and to explore their own firsts: breaking new ground, put the impossible in reach, and discover without limits.