For as long as we can remember, holograms have been one of the coolest science fiction technologies. One of the neater everyday hologram-like technologies you can easily buy is a propeller clock. In fact, using a simple microcontroller, some LEDs, and a spinning motor, you could even build your own propeller clock.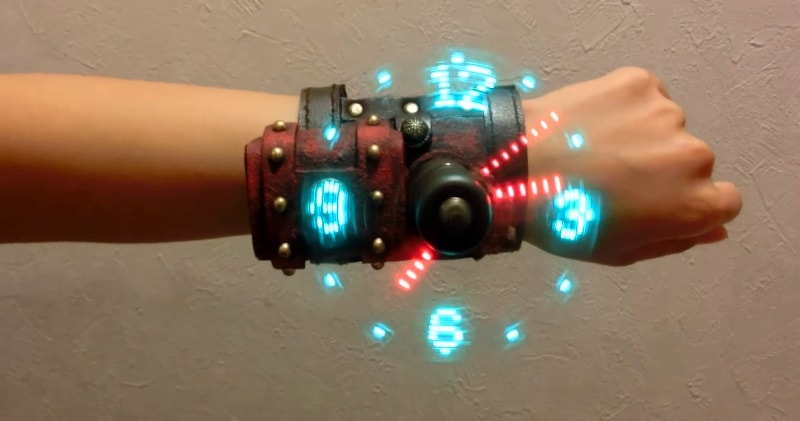 source/image: フリスクP
One of the amazing creations, in particular, looks to be very heavy on the wrist and features a long leather wrist strap with what looks like a helicopter rotor on top, which is the dial of the clock.
This seems to show the time in mid-air, including a second hand that moves around. The time is only shown when the rotor spins.The bracelet of the watch is made up of two leather straps to hold the contraption in place, and the "dial" can be turned on and off via a button.
Advertisement
While the Steampunk watches are amazing, they are not some of the most practical watches. They cannot be called compact but what they do offer is the wow factor, and they are unique.