The USS IOWA built in 1940 was designated the "World's Greatest Naval Ship" because of her big guns, heavy armor, fast speed, longevity and modernization.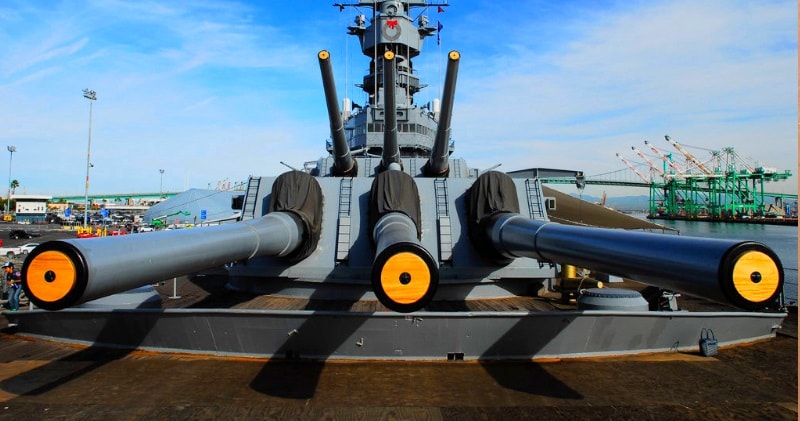 source/image: roblewis56
She was the flagship which carried President Franklin Roosevelt across the Atlantic for meetings with Churchill, Stalin and Chiang Kai Shek.
The USS IOWA will be at the Port of Richmond going through exterior cosmetic refurbishment prior to her departure to Los Angeles, estimated to be sometime in mid-February, to become a museum.
Advertisement
USS Iowa's main battery consisted of nine 16 in (406 mm)/50 caliber Mark 7 guns, which could fire 1,200 kg armor-piercing shells 20 nmi 37 km. Her secondary battery consisted of twenty 5 in (130 mm)/38 cal guns in twin mounts, which could fire at targets up to 12 nmi 22 km away.
Some stats:
Displacement – Full Load: 58,000 tons
Length: 887′ 3″
Beam: 108′ 2″
Draft – Full Load: 38′
Speed / HP: 33 knots with 212,000 shaft horsepower