American Custom Lifts M1 4.5 single post lift saves a lot of precious garage space by having a single center post and not requiring the garage to be divided up and obstructed with large posts.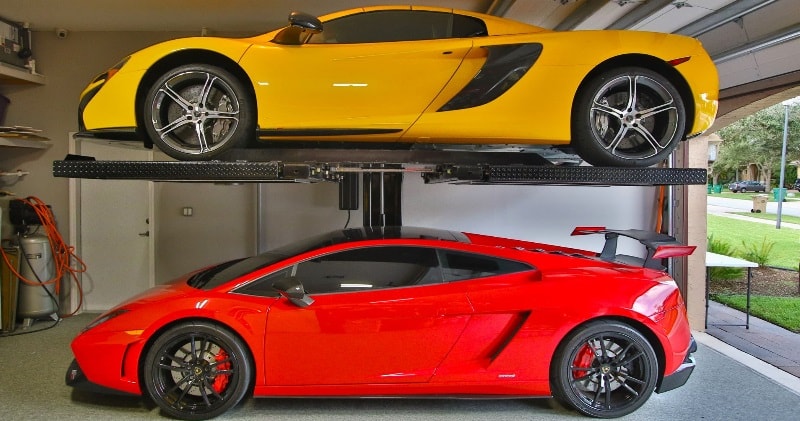 source/image: dragtimes
When the lift is raised up you can freely walk around and underneath as well. the M1 4.5 can lift up to 4,500 pounds to a height of 70″ and requires a ceiling height of 9'6″. Their larger M1 6.5 version can lift up to 6,500 pounds.read more: dragtimes
Then runways of the M1 lifts are adjustable to allow for different vehicle widths and there is also an option for an aluminum center section which you'll see in the pictures below.The center sections are easily removable to allow for easy underbody viewing and working on the car.
Advertisement
The M1 lifts are bolted to standard concrete flooring using anchor bolts, require a 20 amp 220v circuit and installation takes about 5 hours as you'll see in the time-lapse install video below. These lifts are heavy duty made in America.