Eggs are nutritious and always included in our daily meals. If you want to raise your own free-range chickens to get the freshest eggs but don't want them to mess around your backyard, then a DIY backyard chicken tunnel will be a great solution!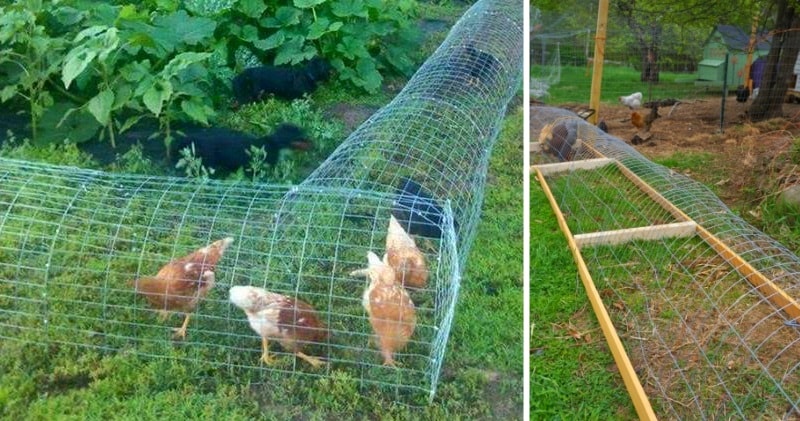 image/source: icreativeideas
The chicken tunnel is a great way to keep your chickens in specific areas away from flower beds and garden plants. The chickens can still walk freely inside the long pathway and have lots of freedom and access to worms and weeds for food.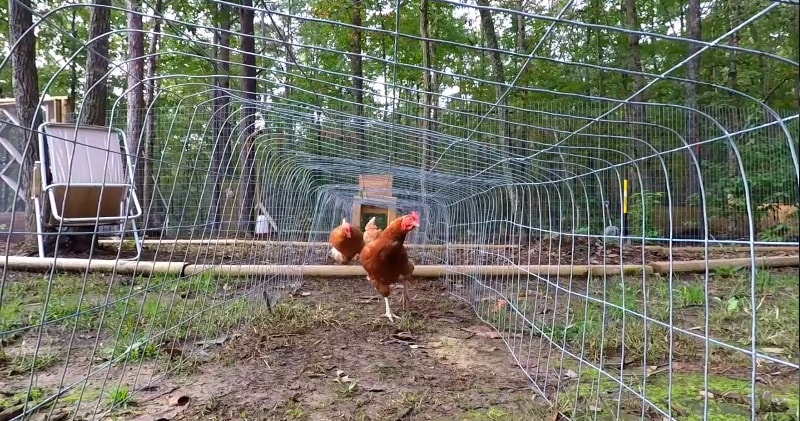 image/source: fireballmalone1
These chicken tunnels are easy to build using slats of wood and chicken wire. Once you decide the location of the tunnel, just set up the frame and attach the chicken wire.
Advertisement
You can even build a movable tunnel to allow your chickens in different areas in your backyard.Keeping the system modular allows for flexibility in directing the chickens to where you want them to garden and also keeps them off sensitive parts of the garden.
The tunnels are like a road network system that chickens are allowed to navigate through and then emerge at their designated "work zone" in the garden, usually an area covered in weeds or an old garden bed that needs some attention. Fall is here and it's time to pack up the garden so I'm letting the chickens do the work. Chicken tunnel from the Chicken Run to the Garden using 2'x4′ 14 gauge wire fencing. Easy as can be.