The SealVans amphibious caravan is a hybrid travel trailer built with power, performance and versatility in mind to help adventurers easily take to any trip with ease.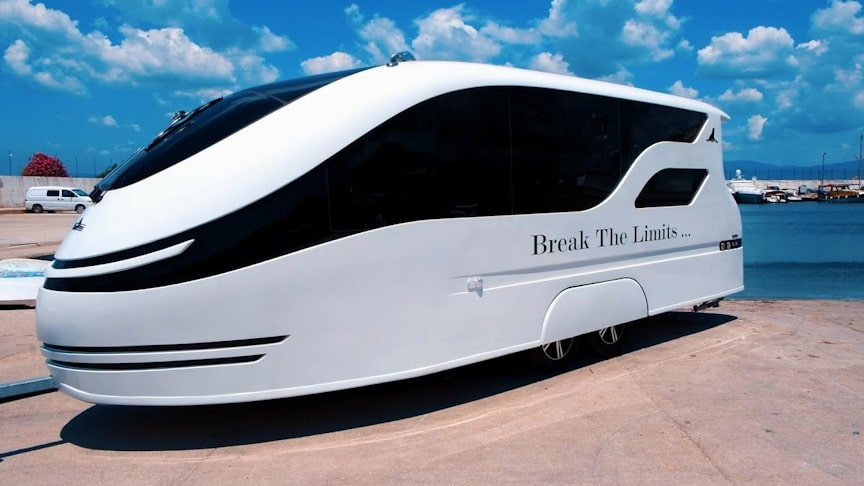 source.image: Global Update
The caravan trailer is characterized by its ability to travel over land and sea, while still providing well-appointed amenities inside to help explorers maintain their comfort as they go.
The caravan trailer is great for up to two adults with the Seal 4.20 meter model, while the Seal 7.50 meter option is suited for three adults or two adults with two children for a family friendly experience.
Advertisement
The SealVans amphibious caravan comes with either a 50 horsepower Honda outboard motor or an electric propulsion system to suit travel preferences, and is capable of hitting a top cruising speed of 13 knots on the water.