Hycore T1 is an all-in-one smart bike wheel that contains all the components of an e-bike within a wheel. You can transform your bike into an e-bike whenever you want by simply changing the wheel.Simply swap the rear wheel on your bicycle to offer yourself a powerful electric bicycle that dares to meet all your demands.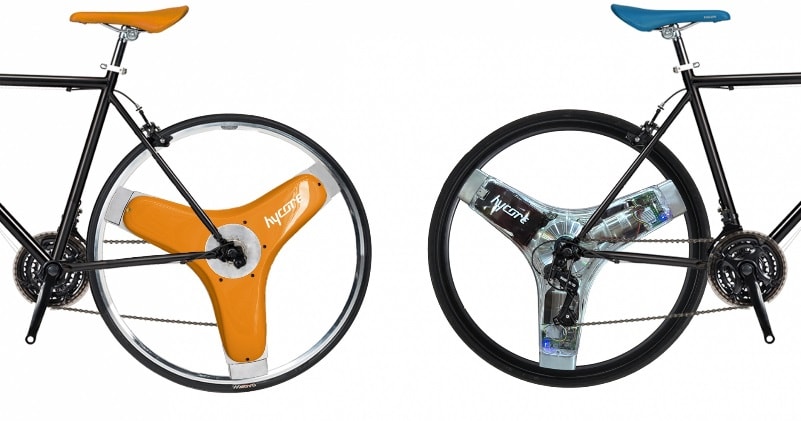 With HYCORE T1, you will easily pass by the congestions in every corner and find yourself freed from the unwanted norm of city life.Whether it is a dark alley or a steep valley, your route will be a rememberable journey not a sweaty work out.
DUAL MOTORS 180w x 2 :Hycore T1 adopts Hycore's unique dual motor technology, DUOMO, Which improves the motor's speed-torque performance.DETACHABLE BATTERY: Detachable battery was designed to make charging easy. Take out the battery and plug it into charger any place you want.
Advertisement
Track your wheel's location via Bluetooth. Lock and Unlock your wheel.Check your wheel's overall status such as battery usage, speed, and travel information.There is an infinite potential between HYCORE T1 and its app.