Step 180 is an integrated cabinet step stool. The new product from Hideaway Solutions is designed to provide quick and easy accessibility for hard to reach upper cabinets and shelves as well as allowing children more opportunities to thrive in the kitchen.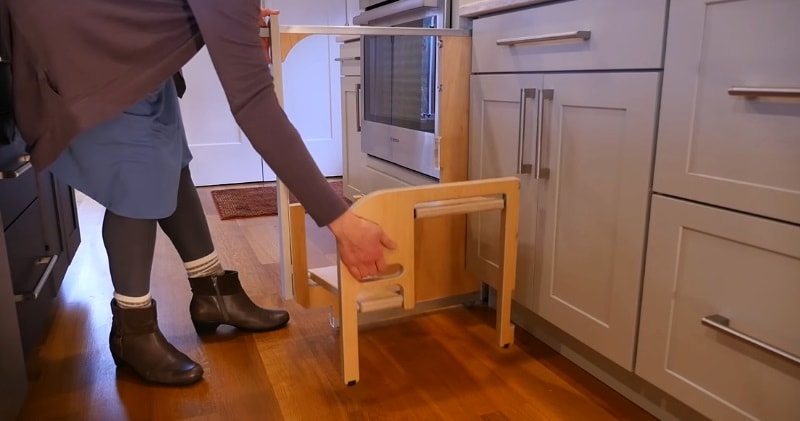 source/image: Hideaway Solutions
A step stool that's integrated into kitchen cabinets, ensuring that it's always available, even though it only takes up 1 1/2″ in between cabinets.
The integrated step unit delivers safe, convenient and fast access where you need it most.Complete kitchen access has never been this effortless with this retractable built-in step stool.
Advertisement
The Step 180 can be operated one-handed There's even a child lock function which can prevent toddlers from being able to open the step stool without their parents' help.Children can safely use kitchen and bathroom sinks and counter with ease.