Tiger Tug's new Typhoon is a one of a kind helicopter tug that is capable of moving in any direction. It is raising the bar in engineering excellence and redefining what maneuverability means for helicopter movers.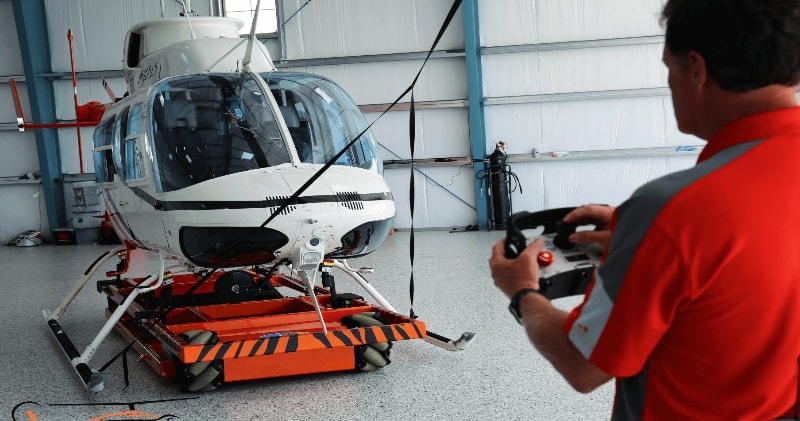 source/image: Steven Hill
It's omni directional abilities allow it to travel in directions no other helicopter transporter can begin to imagine. The Typhoon is able to move in any direction of the compass.
It can drive sideways, any angle, pivot 360° about its center, literally any direction you ask of it!The Typhoon could be used in many different industries.
Advertisement
It can be custom designed to move any type of load in and around plant facilities that were previously not even possible.Tiger Tugs' remote-controlled tug makes it far simpler to push, pull, and even turn,the crewmember then uses the remote-control unit to direct the tug where to go.