Maxtruck 2T is a unique all way forklift that not only moves like a 4 way forklift but in all directions – in 360°. This simplifies material handling within the warehouse, logistics and production in a way that a traditional forklift can not do. The mobility is based on the unique Max wheel.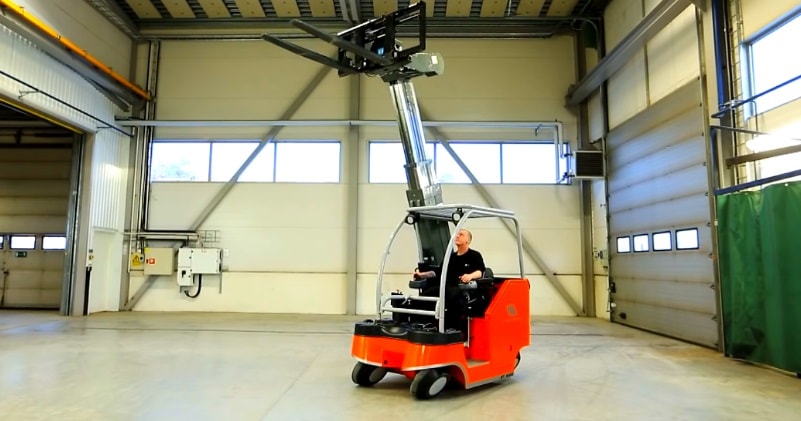 Maxtruck 2T is a forklift designed for multipurpose use. With Omni directional wheels, telescopic boom and high efficiency technique it set a new standard for the industry. Alternative tools and quick change of battery make it useful 24 hours per day. Perfect for long goods handling in narrow spaces.
The driver can always drive in a direction where he or she, from the driver seat has full sight of the path. The driver control panels are situated on left and right armrests. Left panel for lifting purpose and right for driving con-trol.
Advertisement
With the special battery trolley the battery can be replaced quickly by the driver to operate the truck 24 hours per day. Normally one trolley is needed for each extra battery and one for the bat-tery in the forklift. With this system you get optimum performance and life of each battery and maximum up time on the forklift.