ANYbotics, a pioneering Swiss robotics company, introduces a new generation of its autonomous legged robot. Named ANYmal C, this robot is optimized for industrial inspection tasks where it can provide high availability, safety, and reliability for automated routine inspections with a wide range of sensors.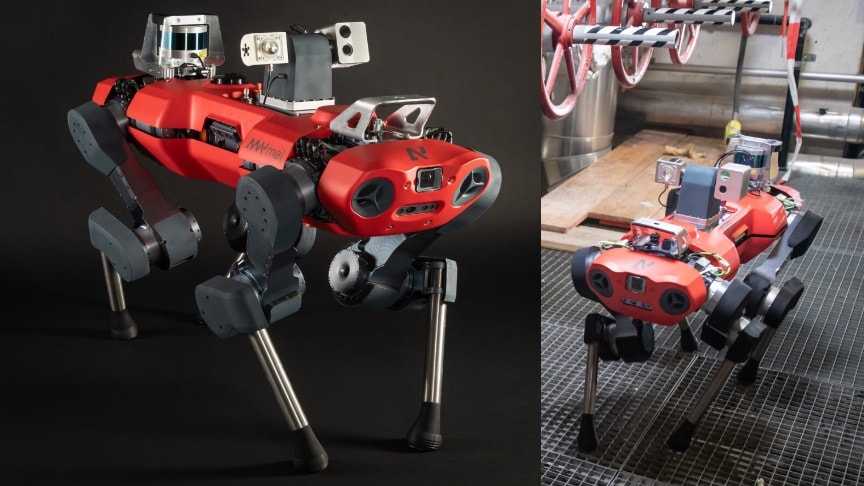 ANYmal C delivers reliable performance in harsh in- and outdoor environments with rain, splash water, wind, snow, and dust. ANYmal C is IP67 water- and dust-proof and the ruggedized enclosure protects the system from impacts.
The perception system operates in all light conditions including bright sunlight and full darkness. It can carry up to 10kg in payload and lasts 2 hours on battery.The robot comes with LIDAR and depth cameras for 360-degree view of its environment. Intel i7 Hexa-core processors are used for real-time mapping, autonomous navigation, and locomotion control.
Advertisement
The visual camera provides a 10x optical zoom to take clear images and videos at far distances. The LED spotlight is used to support the visual camera under insufficient lighting conditions.The thermal camera provides precise temperature readings in a range of -20–500 °C without physical interaction.