Today I'll show you something different! During the Ice Challenge 2020 in Livigno I filmed this crazy Piaggio Ape Car fitted with a 600cc 3 cylinder motorcycle engine drifting flat-out in the snow!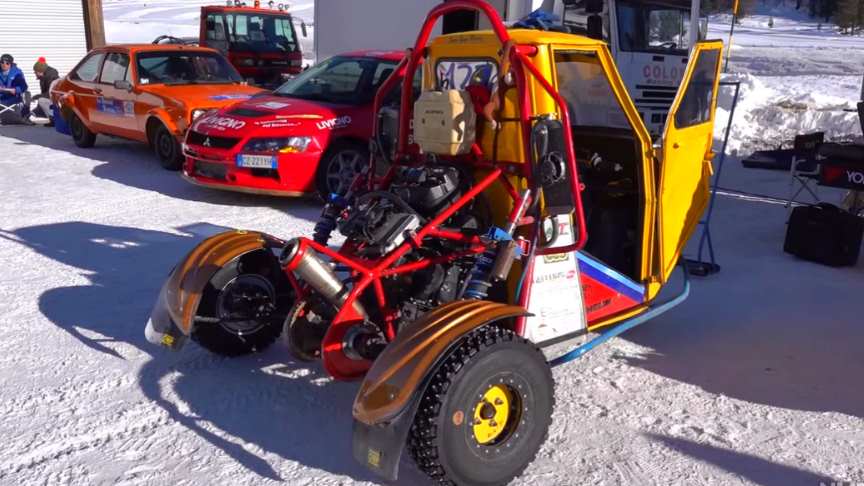 source/image: NM2255 Car HD Videos
The Piaggio Ape started being built in 1948 and over the years different models came with gasoline and diesel engines ranging from 50 cc to 422 cc.
Whatever engine originally came in Loris' Ape it wasn't powerful enough so he replaced it with a 599 cc inline-four from a Honda that makes 94-102 horsepower and 46 lb-ft of torque sending power to the rear wheels via a chain drive.
Advertisement
The Ape is also commonly used as a promotion tool, with advertising signboards mounted in the load bay.The Ape is a common in Italy where its compact size allows it to negotiate narrow streets, park easily, and serve as an impromptu market stall.