Cuda armored vehicle review! Today I'm reviewing the Cuda armored vehicle, which is essentially a 70-Series Toyota Land Cruiser designed for the apocalypse.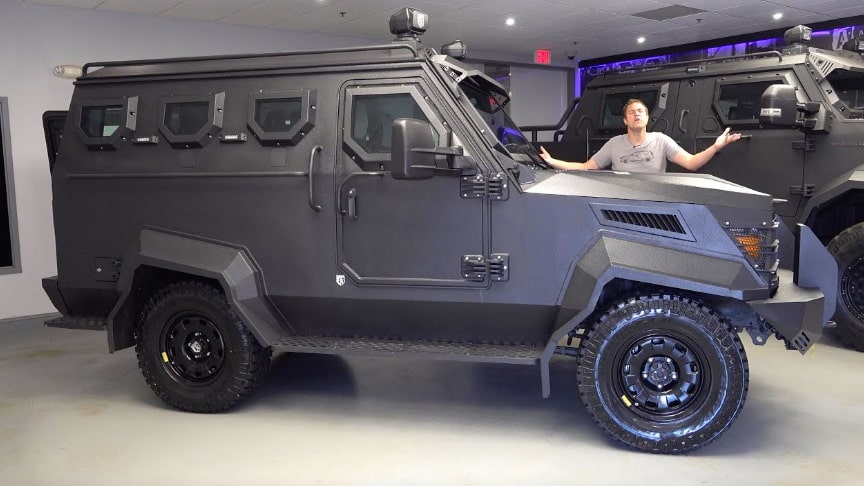 source/image(PrtSc): Doug DeMuro
The Cuda armored vehicle is very interesting and unusual, and I'm reviewing it all — and I'll show you all of its quirks and features. I'm also driving the Cuda and I'll show you what it's like behind the wheel.
The perfect vehicle to hoon around town during an apocalypse? Damn straight.The CUDA draws power from a 5-litre turbo-diesel V8 engine that churns out a maximum power of 202hp and a peak torque of 430Nm.
Advertisement
It has a top speed of 140km/h.The CUDA has the ability to top rounds fired from assault rifles.The vehicle comes with many upgrades, including a set of improved suspensions, and a higher load rating./Doug DeMuro