In this video we see the interesting 4-cylinder engine and a single connecting rod, we see how he invented and developed it, while we also see how it works and in what state it is currently.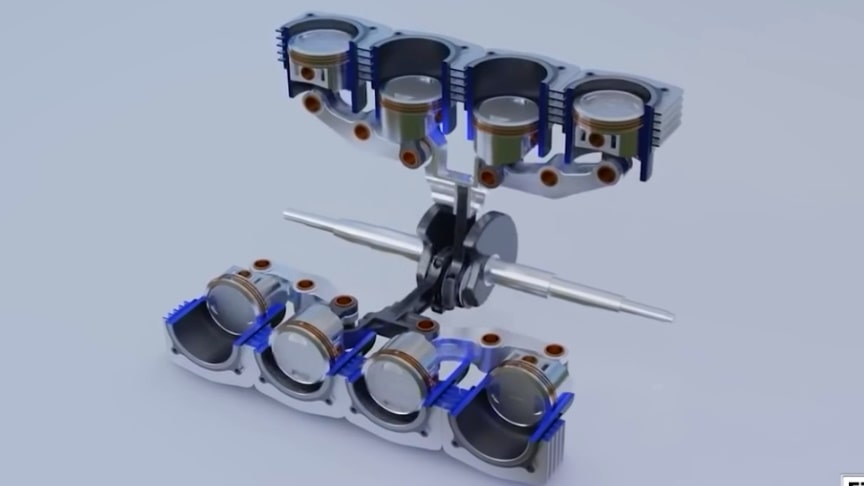 source/image(PrtSC): Ft-share International
Exactly this engine is believed to be from Ducati but in reality, only its owner modified it and invented this engine. Ducati did nothing on this project. The patented crank-and-rod assembly is from the rather ingenious mind of Dieter Hartmann-Wirthwein, a German engineer who loves tinkering with small engines.
Hartmann-Wirthwein's patented rotating assembly was first tested in this Honda-based 4-cylinder, which was installed in a mini-bike and is in running condition.Looking at the video you can see that the engine design is quite ingenious in the fact that it actually uses a connecting rod arrangement that utilizes the original crankshaft from the Ducs original 2-cylinder mill.
Advertisement
With a 56mm cylinder bore and 44mm stroke the total displacement comes out to an impressive 868cc, all of which fits in the Ducati's original frame.The engine has yet to be fired, but is said to generate about 80 hp, about the same as the Ducati's original 900ss V-twin set-up.//via/read more: 900ss.proboards