This Aquatic Weed Harvester can gather weeds and excessive amounts of trash in waterways of all sizes.Cleantec Infra made the machine that functions similarly like an underwater lawnmower.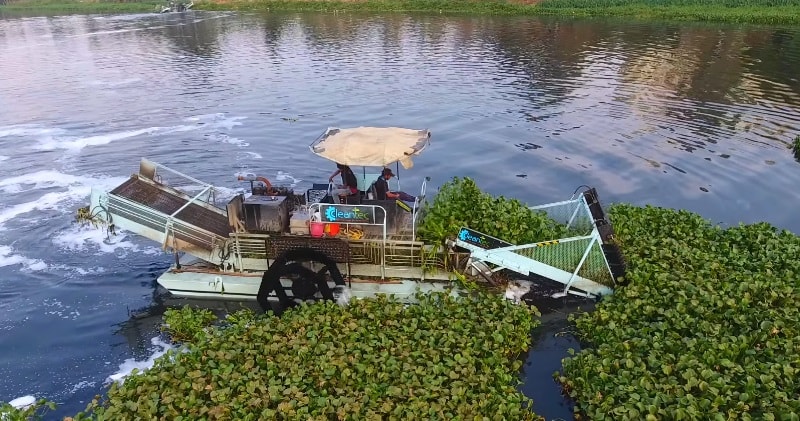 source/image: Cleantec infra
Its conveyer belt lowers into the water and cuts, collects, and stores the trash/weeds until it needs to be discharged.The Harvester is one of many ways humans are trying to battle the growing threat of sea pollution all around the world.
Aquatic weed harvesters are fitted with a pick up conveyor at the forward end of the machine, which can be lowered under water to cut weeds. One horizontal and two vertical cutter bars sever the vegetation as the machine moves forward through the water and when the storage hold becomes full the weed harvester returns to shore to unload.
Advertisement
Depending on the size of your lake, the type of your weeds, the percentage of weeds you would like to remove and how quickly you would like to harvest them, we will work with you to design a fully customizable weed harvester to meet your exact needs.