Tucked away on construction sites most people won't ever see are dump trucks so large it's hard to believe are real. On this episode we bring you the World's largest dump truck. The BelAZ 75710 made by Belarusian company BelAZ is the world largest, highest payload capacity haul truck.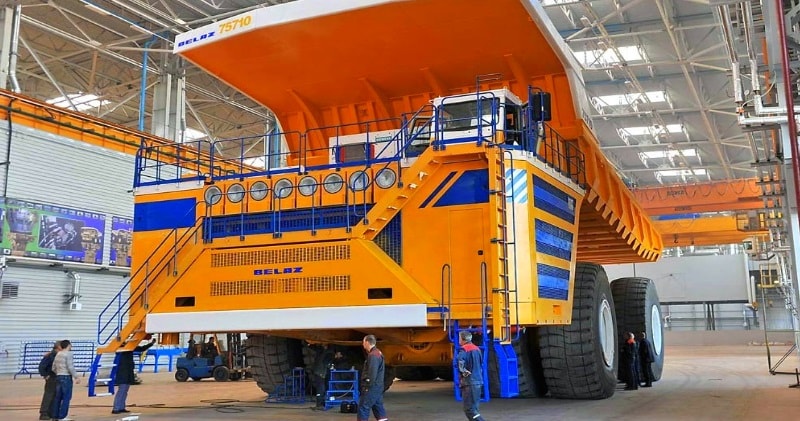 source/image: Titan Top List
The truck is built with a conventional two axle setup but has doubled wheels, four to an axle. It has 4 wheel drive and 4 wheel hydraulic steering, which is unusual. The truck is 30 feet or 9 meters tall with wheels taller than most people.
The BelAz 75710 is powered by two 2,300 horsepower motors with a top speed of 40 mph or 64 kph. It was designed for work in giant mining operations.
Advertisement
The truck itself weighs over 750,000 pounds or 340 000 kg, to put that into perspective the average midsize car weighs 3500 lbs or 1600 kg making this dump truck weigh the equivalent of the combined weight of 215 cars. When it comes to hauling, this beast can carry up to 992,000 pounds or 450000 kg of material.