If you've ever tried to tow a trailer, then you probably know the struggle of hooking the truck and trailer together very well.It can be really annoying especially when you don't have somebody around to help you pointing out the right spot while you're backing up to the trailer.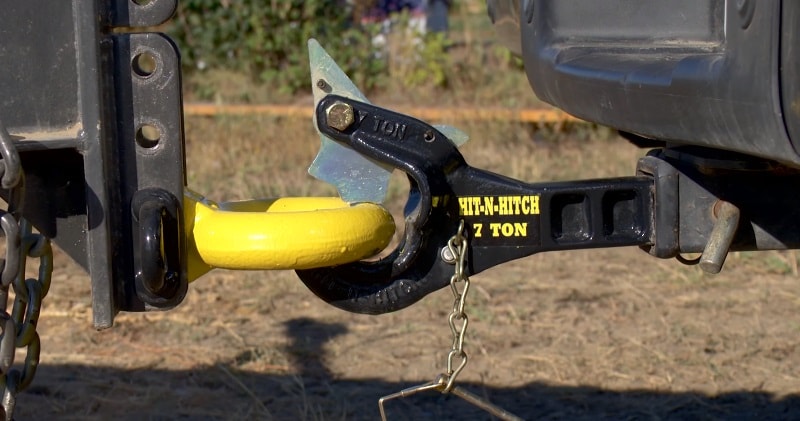 source/image: Prairie Farm Report
Fortunately, the new self-locking hitch technology is released to the market to make you free from this struggle. Hit-N-Hitch Pintle hitching system. Demonstrates a unique self locking Pintle hitch.
The system keeps working even in frosty, salty conditions in the winter time.Presented in the video above, the ingeniously designed hitch helps you to solve that problem in a simple but totally effective way. As it drops into place, the latch drops again, pinning the ring securely into the bottom of the hitch itself.
Advertisement
Finish rolling up the landing gear, hook up the emergency chains, and clip the locking in into the pintle and your trailer is secured and ready to transport.they're quite reasonably priced, checking in at around $150 for the hitch and ring.