If the Land Rover Defender and Tesla Model S had a baby, it would be the Bollinger B1.This one of the most interesting and maybe even the first true all-electric, off-road vehicle that's production bound.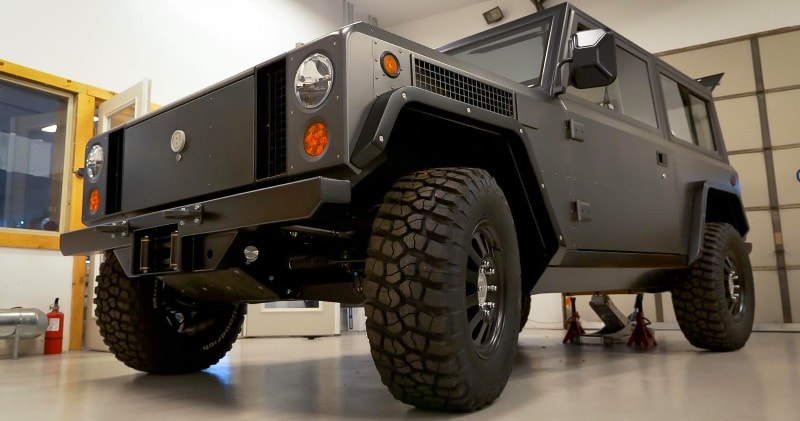 source/image: Roadshow
With two electric motors and a 120 kWh battery there is option for a smaller 60 kWh pack it should be pretty capable, especially with that electric drivetrain that's known for being exceptional in off-road situations.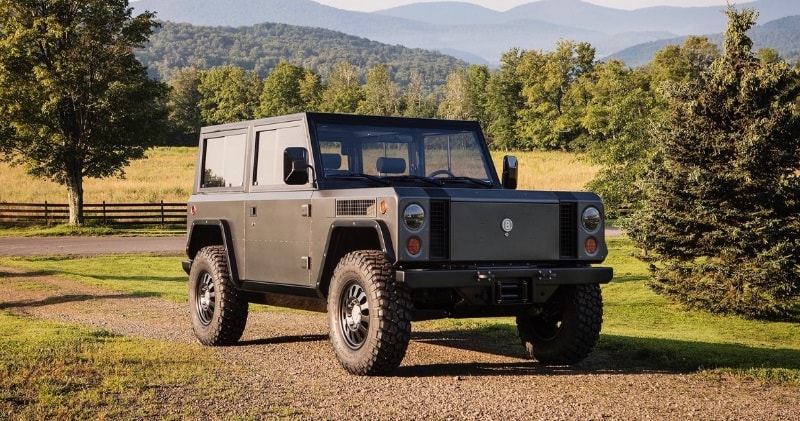 source/image: bollingermotors
The Electric Sport Utility Truck seems solid and offers a lot of space inside.The Bollinger Motors B1 features an all-aluminum chassis and body with a dual-motor electric powertrain married to a 120-kWh battery pack providing a minimum 200-mile range.
Advertisement
The 5,000-pound truck has a payload capacity of 5,000 pounds, and an adjustable suspension can vary ground clearance from 10 to 20 inches,it offers 360 hp and a 0-60 time of just 4.5 seconds.
Inside, its utilitarian space is made more inviting with leather seating for four, a leather steering wheel, and a marine-grade, Bluetooth-enabled stereo system, while the exterior is finished in a unique Gunhouse Grey with black accents and a black satin wheel finish for a no-nonsense appearance.