If you ever hear someone talking about the smallest jet in the world it means that they are talking about a high performance, aerobatic, single seat, low-wing, all metal, jet-powered aircraft called FLS.The BD-5 was dubbed "The World's Smallest Jet" and quickly earned a reputation as James Bond's jet when it was featured in the movie "Octopussy."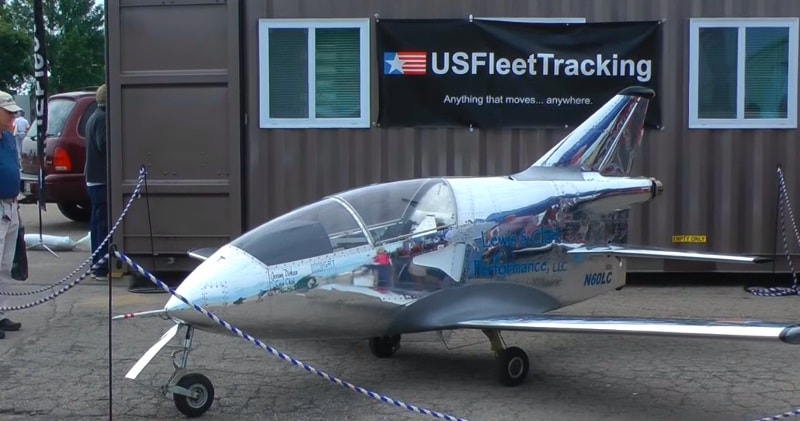 source/image: AirshowStuffVideos
At EAA AirVenture Oshkosh, AirshowStuff sat down with Justin Lewis, pilot of the USFleetTracking FLS Microjet, the world's smallest jet. Watch to see this amazing aircraft in action, and hear about how it came to be and why it is so special!
At just over 5 meters long, it can reach speeds of up to 515 km/h while having a range of 370 km.It is powered by a Quantum Turbine System which gives a thrust of 265lbs 120 kg, allowing it an impressive maximum carrying capacity of 200 kg while the plane itself only weighs 188 kg.
Advertisement
The FLS was originally created by a small company – Bede Aircraft in the 1970s.tThe first aircraft got a name of BD-5. However, in a few years the company was shut down leaving the smallest jet's destiny unknown until 1992, when the aircraft was picked upby Ed ("Skeeter") & Richard Karnes started BD Micro Technologies, Inc. who decided to update the BD-5 with modern instruments and safer building techniques.