It appears that classic Will Smith charm does not work on robots. On Thursday, the actor posted a video to his YouTube channel of his faux date with Sophia the robot, an artificial intelligence robot able to display more than 62 facial expressions.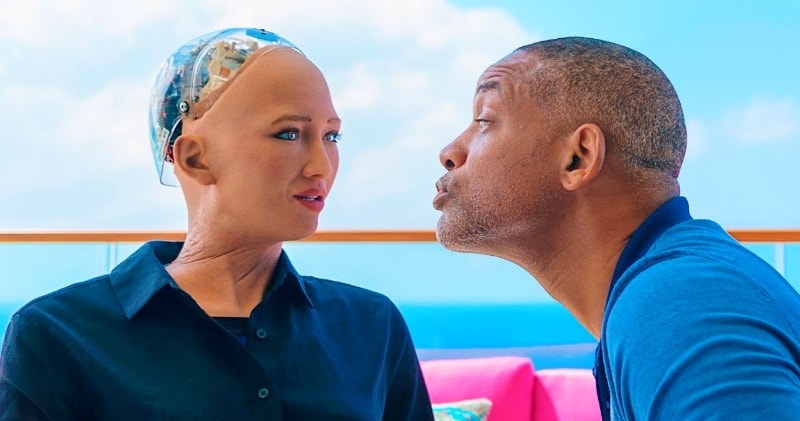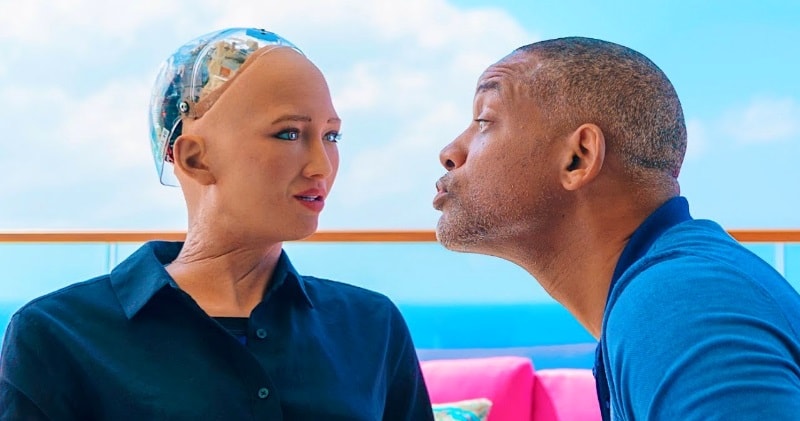 source/image: Will Smith
The AI was developed by Hong Kong-based Hanson Robotics and activated on April 19, 2015.When Smith mentioned his music, Sophia sassily replied:"I have heard your songs. Not for me."
And when Smith leaned in for a kiss, Sophia shot him down the the dreaded line:"I think we could be friends.But Sophia didn't appear impressed with Smith, or his celebrity status.
Advertisement
Let's hang out and get to know each other for a little while."With a wink, she added: "You're on my friends list now."Smith was left entirely in the friend zone after trying out some of his best jokes and lines on the artificially intelligent humanoid developed by Hanson Robotics.