A CAR builder has made it possible to play pool on the go – by building a full size table on the back of a Chevrolet.The pool table car can travel up to 100 mph is also kitted out with a television, electric dart board, refrigerator and a high end sound system.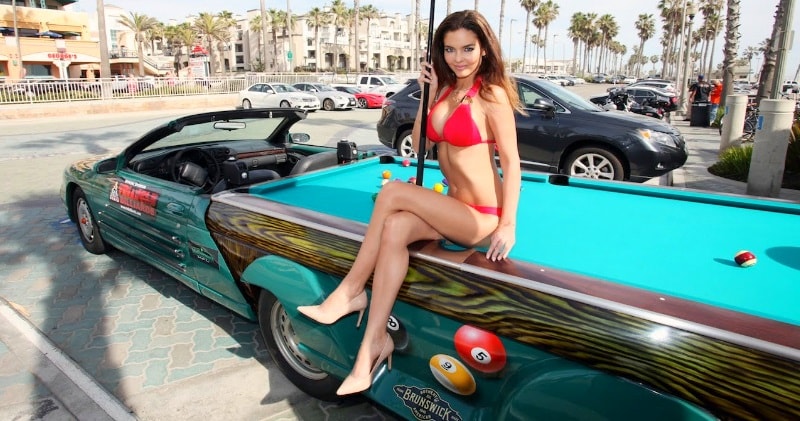 source/image: Barcroft Cars
It was the brainchild of Joe Fiscella, president of Triangle Billiards in California, USA. He recruited professional car builder Vini "Big Daddy" Bergeman, to complete the ultimate travel game.via:  Barcroft Cars
Professional car builder Vini Bergeman built a full – sized pool table on the back of a old Chevrolet.They took a 1998 Chevrolet Monte Carlo and turned into a custom, one of a kind drive-able Pool Table Car.
Advertisement
It detaches from the car hydraulically.The pool table car can travel up to 100 mph and is also kitted out with a television, electric dart board, refrigerator and a high end sound system. Once again, I want one badly./Barcroft Cars