Within minutes you snap it together, pump it up with air and carry it to the water's edge. The GoBoat is a portable boat that offers a brand new way to get on the water. There's no need to mess with a trailer or boat landing to launch your boat.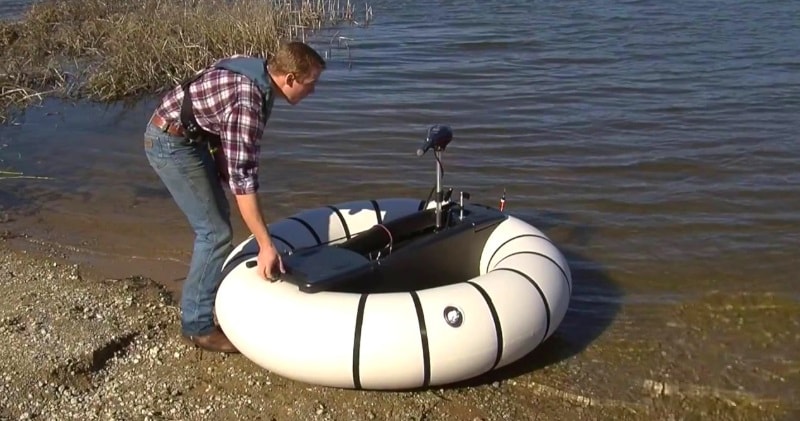 The GoBoat is a portable boat that takes you anywhere on the water and it fits in the trunk of your car. Easily add any trolling motor.The boat weighs around 15 lbs. You will also need to have a separate motor and account for its weight during transport.
The GoBoat requires no tools for assembly and will travel through the shallowest marshes just as easily as it will handle choppy waters.
Advertisement
The GoBoat combines the inflatable hull with two platforms that serve as the boat floor and a center structure where you can mount a trolling motor, apart from serving as a seat. It can work with most transom-mounted trolling motors.The design of the boat provides a safe, stable platform for all kinds of activities.