When Lord Viscount Morpeth retired from his position as Chief Secretary for Ireland in 1841, the people of Ireland gave him a thank you note for his services.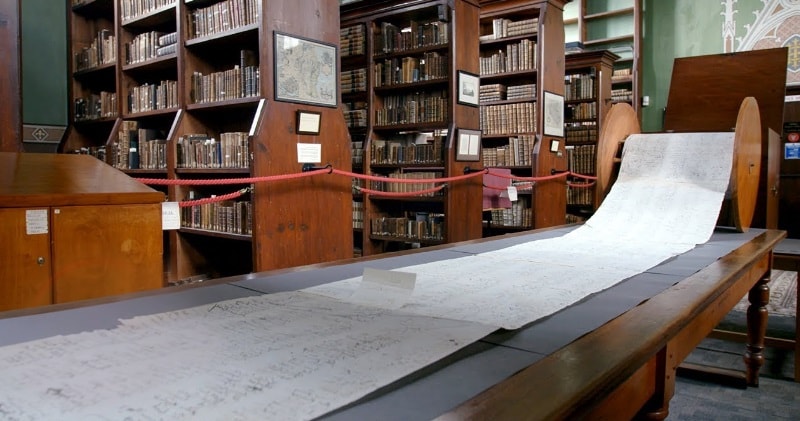 source/image: Great Big Story
They pasted together thousands of pages, totaling 420-meters in length and signed by an estimated 270,000 people. As this predated the Great Famine.
The signers came from all over Ireland and from all levels of society, and some included their address or residence.Where many important records were lost, it's now regarded as one of the single most important records of our past.
Advertisement
With new digital technology, the Ancestry World Archives Project is gathering information about the Morpeth Roll and using it to uncover our surprising history, while preserving it for generations to come.