In this video, we give you a tour of a prospector-style, 4-season tent that is completely off-grid. The tent is built with two layers of weather-proof canvas stretched over a wooden frame and is equipped with a double combustion wood stove for heat, a solar panel to power 1 LED light, and a propane fridge to keep food cool during the summer months.via: Exploring Alternatives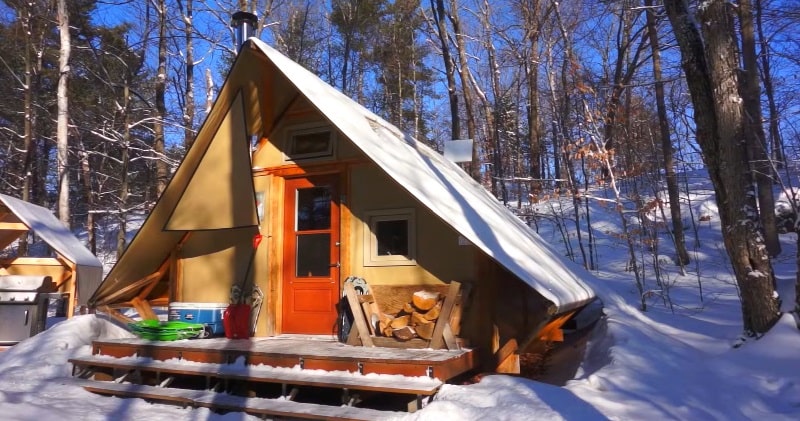 source/image: Exploring Alternatives
The tent is separated into 4 quarters: dining room, kitchen, sleeping area, and woodstove/living room. There's also an outhouse, barbecue and picnic table outside.
Measuring approx. 15 x 18 feet, this tent would make a very comfortable tiny house, although we would make a couple of changes to make it more liveable over the long-term, including the addition of an indoor composting toilet, a couch in front of the fireplace, larger windows.
Advertisement
And a more powerful solar system so that we could power more than 1 light.This tent is a rental unit in Gatineau Park that can be accessed by snowshoeing or cross-country skiing in Winter, or hiking/cycling in Summer.