ARC Aerosystems, a UK-based aviation startup, has unveiled its anticipated ARC Linx P9 concept.The world's most advanced 9-Seater aircraft with VTOL capability.The Linx's 9 passenger cabin roughly doubles the payload of typical leading e-VTOL air taxis.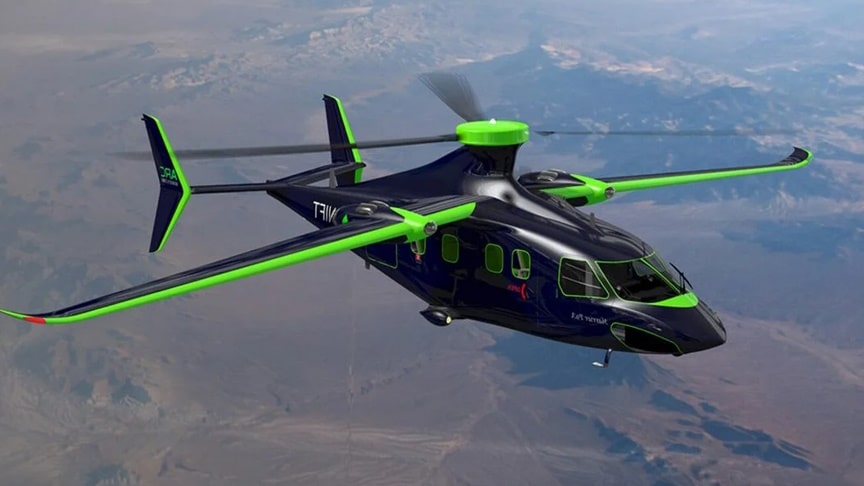 source/image: arcaerosystems
The Linx's 9 seat cabin also compares well to the the similar sized AW109 helicopter which carries 6 in the cabin and a 7th sitting next to the pilot.Helicopter drive trains for main and tail rotors are mechanically complex, driving up maintenance costs.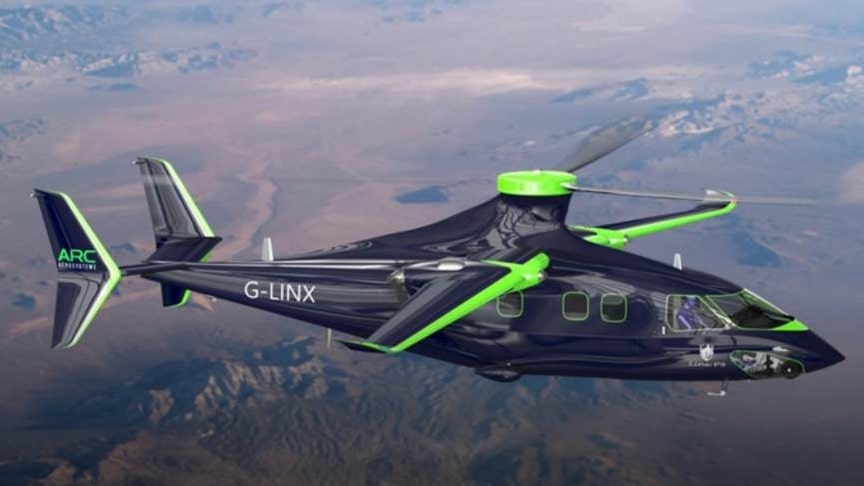 source/image: arcaerosystems
The Linx's single rotor is essentially un-powered (apart from the electric spin-up motor, used only prior to take-off) and the corrosion-proof composite airframe will be light and low drag, and while the EIS model will use existing turboprop engines, overall costs are expected to be 40% below those of a similar size helicopter.
Advertisement
The LINX P9 is a full-composite structure aircraft, with two variants of Hybrid Electric and twin turbo-prop engines both running on SAF/ Hydrogen in the future, a high wing configuration, and is unpressurized and equipped with a retractable tricycle landing gear.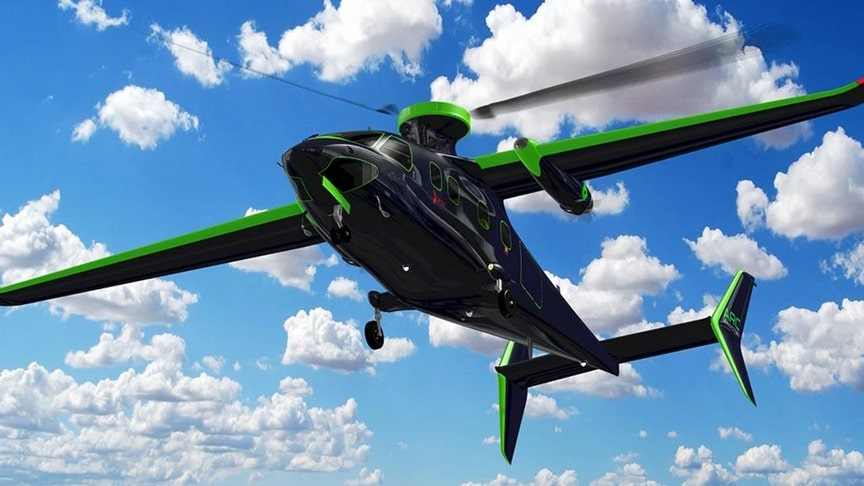 source/image: arcaerosystems
It can perform a jump take-off and no-roll landing without the need for a runway, making it a highly versatile passenger and cargo craft, fit for a wide range of use cases.Weighing just 1,930 kgempty and 12.6-m main wing, with a pair of 2-m pusher props hanging off the back, as well as a sizeable tail wing and fins, and it's capable of a maximum cruise speed of 370 km/h.